Now with a national team, elevated offering, and extensive client list, Sydney-based production studio yeahsure has emerged with a new name in light of its new business positioning as a hub for all creative content needs.
With five strong years of content creation under their belt, the team is taking a leap of faith and asking their Aussie fans to join the journey of Sure Studios. Evolving from a purely production based offering, the content moguls are setting themselves apart with a full suite of skills now encompassing talent acquisition, digital strategy, TVC's, podcasting, and sound design, to name a few.
Founder and creative director, Jack Toohey, launched onto the creative scene thanks to his savvy camera skills, capturing content for music festivals and events. Discovering a passion for projects that extended into lifestyle, tourism, gaming, food and beverage, the business model for yeahsure Sure Studios was born. Looking to delight and deliver on any creative brief, the innovative team has worked with several household brands including: Nescafe, Bonds, BWS, Jägermeister, The Kraken Black Spiced Rum, PlayStation, Huggies, and Deliveroo.
Purely photographers and videographers to begin with, Sure Studio has evolved and is now home to over 12 staff based in Sydney HQ, the most recent additions to the team being in-house brand managers and digital strategists. With a wider team of shooters on the ground in every capital city contracted to ideate and deliver killer content-led campaigns, Sure Studios provides a nationwide service. Doubling in size during the pandemic, a mean feat for any small business, Sure Studios has found the sweet spot between client and content creation, existing as an extension of your team all while maintaining their authentic tone and delivery (trust their expertise, the team is born in the 'content generation').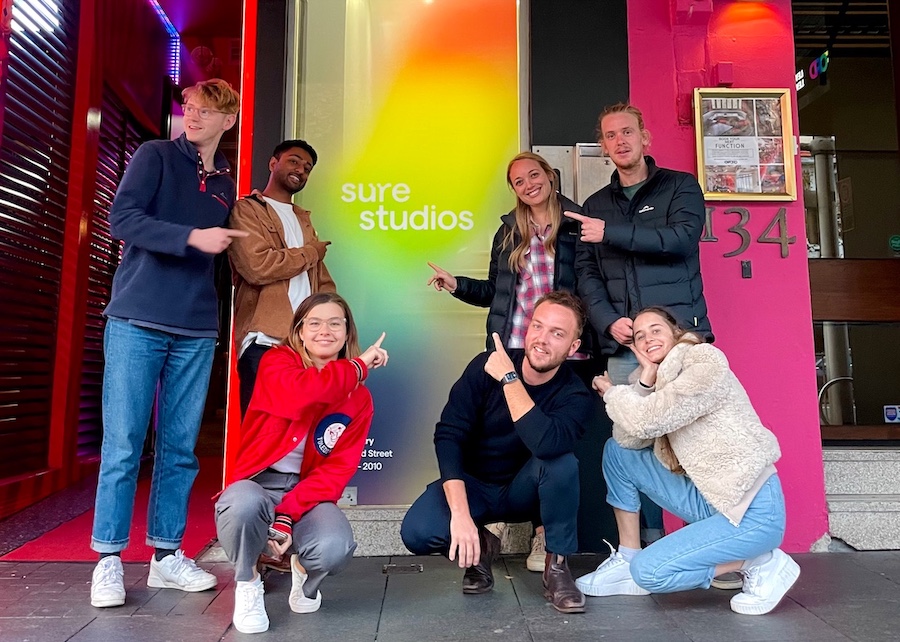 Says Toohey: "Last year was cause for a lot of introspection both as a business owner and individual. Taking a step back and rethinking our brand, I wanted this new phase to reflect what is most important to us. Sure Studios' new ethos is to create content with good humour and good heart, to be the intersection between brand and consumer, with millennial audiences now expecting the brands they interact with to be socially conscious and aligned with their personal values."
With a new look design, and updated content to roll out digitally and socially in the coming weeks, Sure Studios is embracing the refresh that better reflects the next phase of its business goals.
As the generation that was raised by the internet, consuming content in excess amounts, and now creating it, Sure Studios is a group of like-minded millennials people can trust to stay on trend when it comes to their three key pillars of creative, production, and post-production.
A full-service studio shaking things up with powerful and purposeful content, don't let Sure Studios out of sight. Head to www.surestudios.co for more info, case studios, and an opportunity to connect with the team.