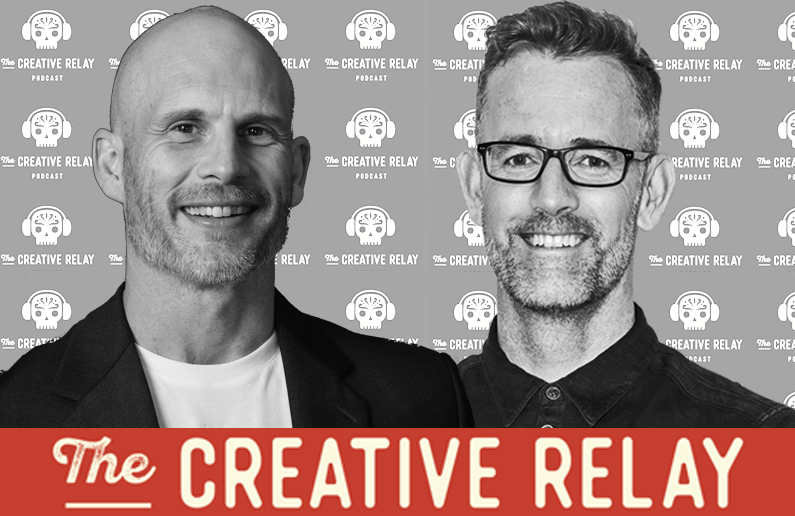 The latest episode of The Creative Relay podcast has dropped in time for Christmas lockdown with Ogilvy ECD Gavin McLeod talking to Scott Nowell from The Monkeys.
In a broad-ranging conversation, McLeod asks The Monkeys' co-founder and CCO about his entrepreneurship, approach to creative problem solving, work/life balance and of course his agency's $63 million sale to Accenture in 2017.
What's revealed is the value in persistence and the importance of relationships – especially when building a business, according to podcast host Paul Dunne: "We hear it said that advertising is a people industry, and Scott's success is testament to that. His enduring partnerships with Mark (Green), Justin (Drape) and some key clients have been pivotal."
For Dan Higson, producer from Smith and Western, McLeod's conversation with Scott is one of the series most enlightening conversations.
Says Higson: "Gavin claimed to come up with all his questions with his Uber driver on the way to the studio, but the result belies that."
Both Nowell and McLeod name-drop throughout the podcast with glowing mentions of Esther Clerehan, Ben Priest, Warren Brown, Geoff Goodby, Rob Belgiovani, Pete Buckley, Pete Gomez, Ant Warne, Kim Williams, Brian Walsh, Lachlan Murdoch, Nick Law, Andrew Howie, Scott Dettrick, Maria Torres, Jane Caro and Jay Furby amongst many others.
The latest release, along with all earlier episodes, is available now across the different platforms or at thecreativerelay.com.