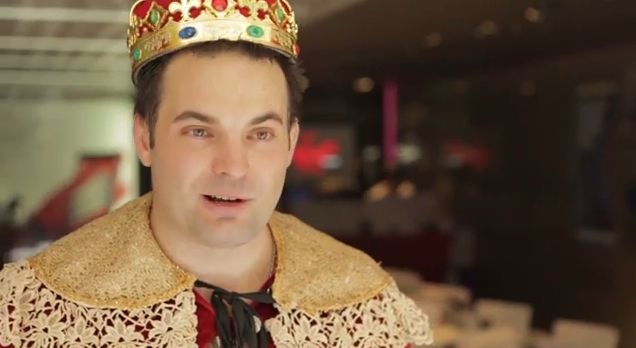 Australia's biggest-ever location-based alternative reality mobile app, Virgin Mobile 'Game of Phones' via Havas Worldwide Australia and One Green Bean, has captivated the nation with tens of thousands of Aussies joining the virtual battle in the three weeks it was live.
Almost 40,000 players joined the game in an attempt to stake their claim for the $200,000 of rewards worth fighting for. The cumulative time Aussies spent playing 'Game of Phones' was the equivalent of more than five years.
Says Nicole Bardsley, director of Virgin Mobile brand & communications: "Virgin Mobile's 'Game of Phones' has received exceptional interest from the Australian public, generating more than 2.5 million screen views across both Android and iOS, and driving more than 103 million online impressions throughout the duration of the game.
"The game was 'mobile first' and the combination of alternative reality and real world interaction had a unique appeal, enticing thousands of not only our own customers into battle, but also thousands of customers from our competitors who have now experienced the perks of being with Virgin Mobile."
The ultimate winner of Virgin Mobile's 'Game of Phones' was a 27-year-old university student from Perth, Jaxson Bateman, who dedicated university holidays to pursuing the grand prize around the clock.
His efforts were rewarded with a $50,000 VIP voyage of royal proportions and the title of 'The King' of 'Game of Phones'. As part of his prize package, he will have the entire Virgin family at his disposal to help create his dream holiday.
Says Bateman: "After dedicating over eight hours a day to playing the game, developing my strategy and chasing prizes across Perth, it was mind-blowing to hear that I had beaten almost 40,000 other players to become 'The King' of 'Game of Phones'.
"I recruited both my mum and my sister to help with stealing and protecting prizes so the first thing I will be doing with my $50,000 reward is booking a holiday for the whole family. Choosing to play Virgin Mobile's 'Game of Phones' over a full time job was the best decision I ever made!"
Virgin Mobile's 'Game of Phones' was live from Monday 18 November to Sunday 6 December and during this time period the following occurred:
39,245 active users played more than 64,942 sessions
14,568 players entered a 'Safe House' (Virgin Mobile store) to protect their loot for up to an hour at a time
The 531 prizes were stolen 82,395 times; an average of 155 steals per prize
239,500 kilometres travelled by players carrying prizes
The 'Game of Phones' launch video was viewed 191,045 times
Sydney siders were the most engaged with the game (44 per cent) followed closely by Melbourne residents (24 per cent)
The campaign was also promoted through Australia's first ever-dynamic messaging platform created by outdoor media company oOh! which enabled Virgin Mobile to control messaging in real time to any individual, or all sites on their digital network. During the campaign 830 different oOh! dynamic digital outdoor sites across Australia delivered targeted messages into the battlefield.
'Game of Phones' marked Virgin Mobile's first brand campaign since the telco underwent a major brand refresh in August this year, unveiling a new logo, a more mature look and feel, and a new customer-centric strategy which adopts the ethos 'we look after our own'.
Concept Creation: One Green Bean & Havas Worldwide Australia
App Management: One Green Bean
ATL: Havas Worldwide Australia
Digital Advertising Development: Havas Worldwide Australia
Media Innovation & Partnership Management: Starcom
Media Strategy, Amplification & Investment: Starcom
PR & Social Media: One Green Bean
App Design & Development: Locatrix