Village Cinemas has launched a new campaign which stars real people and real moments via Hive Creative.
Village Cinemas offers the widest range of specialised cinema concepts, providing a 'world of movie experiences' to Australian movie-goers.
Since the introduction of the Gold Class cinema, to the most recent addition of Vjunior, a cinema designed by kids for kids, and the upcoming launch of Australia's first 4DX cinema; Village Cinemas 'world of movie experiences' is showcased in a new spot that launches its recently developed brand essence 'Where movies mean more'.
Says Wayne Murphy, founder, Hive Creative: "The new brand is more than a tagline, it's putting a voice to the philosophy that has driven Village Cinemas' innovation for decades."
Whether it's the comfy luxury of Gold Class, the supersized experience of Vmax, the chilled-out atmosphere of VPremium, or the family fun of Vjunior;
Village Cinemas has made going to the movies mean more for everyone.
The launch spot, starring real Village Cinemas customers, reminds us of the special moments that are made possible by cinema. Cherished moments like a child's first movie, a tentative first date, and a girls' night out, help to illustrate the special experiences that
cinema can provide.
Says David Buttigieg, creative director, Hive Creative: "Everyone remembers the first movie they saw at the cinema; or the excitement of that first date. The creative is about celebrating the little moments that make for great memories."
The clarity of purpose the new brand provides has also helped Village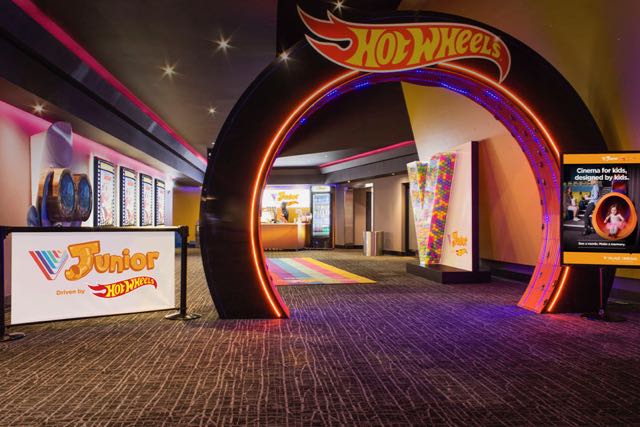 Cinemas create more meaning across the business. From community-oriented initiatives like Unscene films, a competition that supports young filmmakers; and Puppy Love, a program that supports Guide Dogs Australia; to using technology to elevate the customer experience, such as in-seat F&B cinema ordering apps, and a brand new rewards program that offers guests a greater choice. The new brand informs a clear path forward.
Says Mohit Bhargava, GM of sales and marketing Village Cinemas Australia: "The cinema landscape has evolved tremendously in Australia over the last few years. While the category continues to be Australia's most popular form of ticketed entertainment, Village remains focused to disrupt, learn, and continue to create new ways to make the cinema and entertainment experience more meaningful, and for more people."
Creative Agency: Hive Creative
Founder and Managing Director: Wayne Murphy
Creative Director: David Buttigieg
Business Director / Account Director: David Motee
Account Manager: Rebecca Mills
Production Manager: Caitlin Watson
Art Director: Michael Cain
Cinematographer: Michael Wylam
Photographer: Garth Oriander
Hair and Makeup: Amy Kenny
Soundtrack and vocals: Israel Cannan
Audio Engineering: Big Ears Audio