The winners of Australia's peak international design awards were announced on Friday 8 September at the 2023 Australian Good Design Awards in front of more than 1000 guests from the design and architecture community.
The Good Design Awards are the highest honour for design and innovation in the country and reward diverse projects across 11 Design Disciplines covering more than 35 categories and subcategories. Each year, the Awards celebrate the best new products and services on the Australian and international market, excellence in architectural design, engineering, fashion, digital and communication design.
VANDAL's 'Joy of Light' for World Building of the Year, Quay Quarter Tower, received a prestigious Good Design Award Winner Accolade in the Architectural Design category in recognition for outstanding design and innovation.
Says Emile Rademeyer, executive director, creative strategy, VANDAL: "It's an honour for VANDAL to have been awarded with such a prestigious award. Commissioned by Layal Mansouri, marketing and placemaking manager, Quay Quarter Sydney, Joy of Light' was an iridescent celebration of innovation, colour and vibrancy that transformed the interior architecture of Quay Quarter Tower Sydney over Christmas."
The Good Design Awards Jury commented: "Joy of Light integrates innovation with commercial and retail centre spaces, which are often overlooked as semi-public domains for design activation. This design is glowing with transformative creativity that invigorates the festive season. The Jury praised this project as an outstanding example of what good design looks like in this category. Well done."
Says Dr. Brandon Gien, CEO of Good Design Australia and Chair of the Australian Good Design Awards: "To be recognised with an Australian Good Design Award tells the world this project not only represents design excellence, but it also surpasses the criteria for design innovation and design impact. The Good Design Award is an independent endorsement of professional design quality."
The Australian Good Design Awards is the country's oldest and most prestigious international awards for design and innovation with a proud history dating back to 1958. The 2023 Awards celebrated 65 Years of Good Design since the founding organisation behind the awards – the Industrial Design Council of Australia (IDCA) was first established.
Projects recognised with an Australian Good Design Award demonstrate excellence in professional design and highlight the impact a design-led approach has on business success and social and environmental outcomes.
Adds Dr. Gien: "The Good Design Awards recognise and celebrate the transformative power of design to find innovative, customer-centric solutions to local and global challenges. My sincere congratulations to all the designers, engineers, architects and innovators recognised in this year's Awards – you deserve to be celebrated at the highest level possible."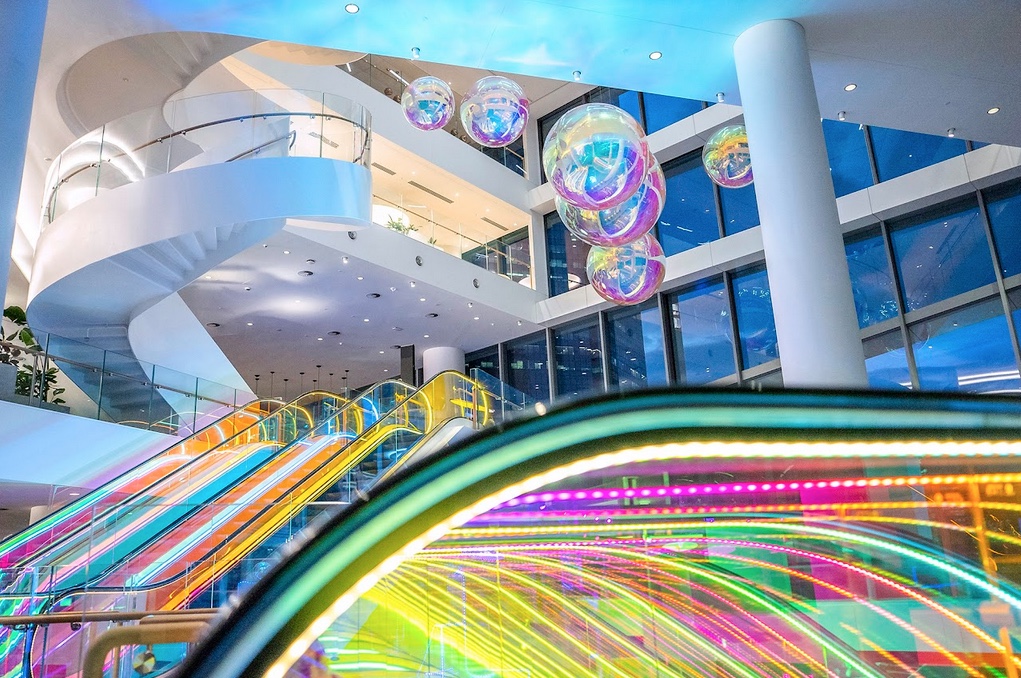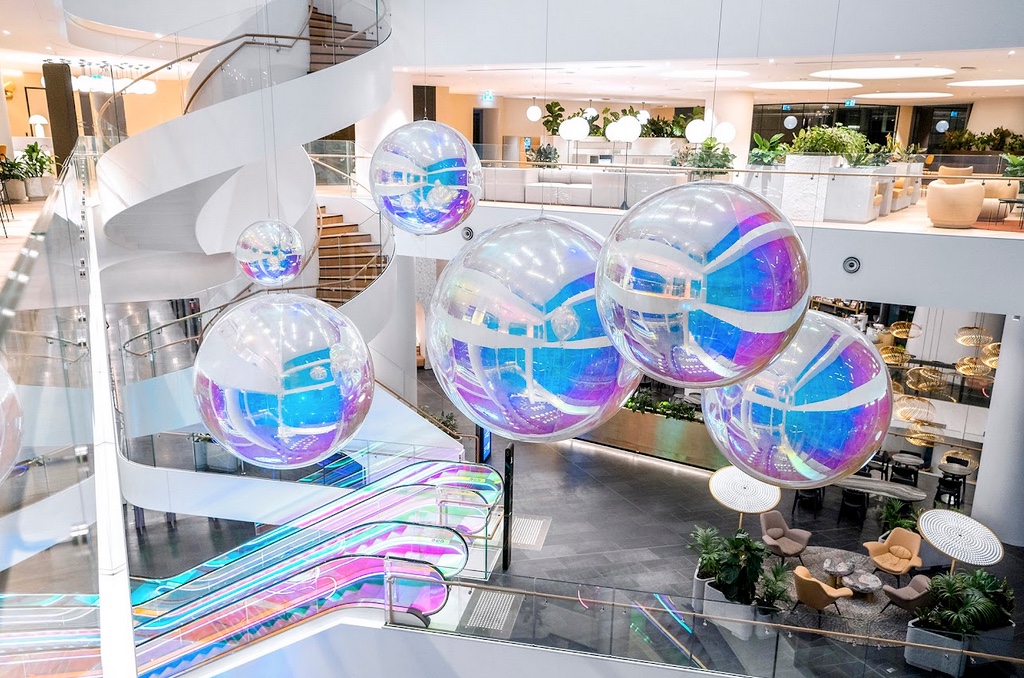 Quay Quarter: 'Joy of Light'
Designed in: Australia
Designed by: VANDAL
Commissioned by: Quay Quarter Tower Sydney
Layal Mansouri – Marketing and Placemaking Manager, Quay Quarter Sydney
Casey Horner – Marketing and Activations, Quay Quarter Sydney