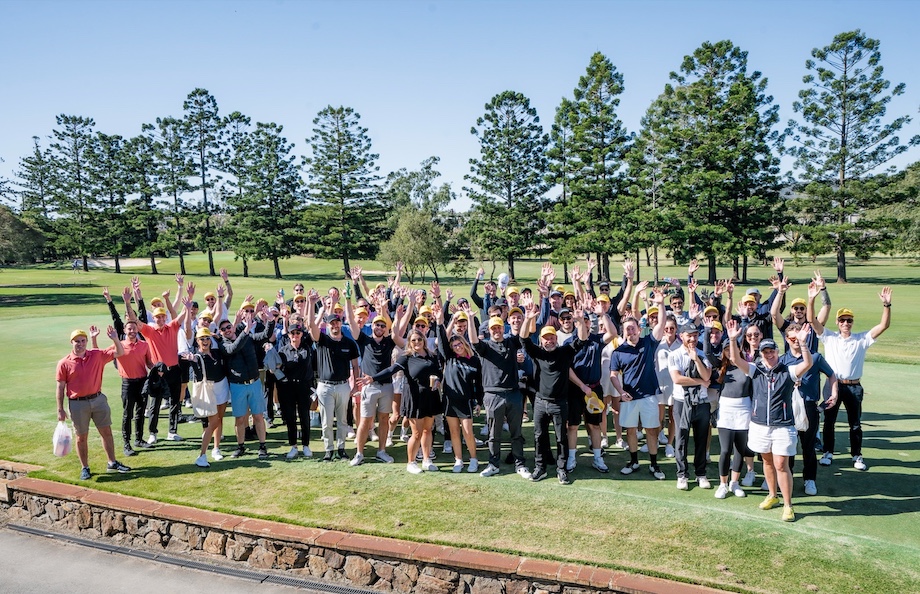 The inaugural UnLtd Open golf competition in Brisbane has raised over $47,000 for children and young people at risk. The event saw over 100 people across the Brisbane advertising industry swing and putt for good at the Brisbane Golf Club.
Anthea Gaffney, general manager QLD at UnLtd: "What a gorgeous day for the first ever Brisbane UnLtd Open! It was fantastic to have so many people across the industry join us to swing for good and raise such an impressive amount for children at risk."
After 18 holes of tight competition, Zenith Media took home the trophy with OMD/REA coming second and News Corp third.
The players were also treated to various surprises at each hole ranging from pretzels and slushies to DJ booths and spin the wheel competitions.
Says Warwick Taylor, managing director at Zenith Media: "We loved being part of the inaugural UnLtd Open in Brisbane. It was a fantastic day reconnecting with competitors and colleagues across the industry on a beautiful golf course. The UnLtd Open is unlike any other charity golf day and the energy and surprises across the holes made it such a special day. We are proud to take home the trophy but even more proud of the fantastic result we all helped achieve for children at risk."
For the first time in the competition's history, a hole in one was secured by Aaron Nye, group sales director at News Corp. Nye also won two competitions for longest drive and nearest to the pin whilst Cheyenne Hayward and Tim Chatfield from JCDecaux dominated the rest of the individual competitions.
The event was kindly sponsored by oOh! Media and the competing teams were ACM, ARN, Captify, Carat, Domain, Foxtel Media, Group M, JCDecaux, Network Ten, NewsCorp Nine, Nova, OMD, oOh! Media, QMS, Quantcast, REA, SWM, UM, Val Morgan, Yahoo and Zenith Media.
Says Jamie Wood, QLD sales director at oOh! Media: "We're proud to support the inaugural UnLtd Open in Brisbane. There are so many people in our industry wanting to make a difference and events like these make it so easy for our industry to give back, all whilst having fun and networking."
The next UnLtd Open golf competition will take place in Melbourne on 16 September and in Sydney on 5 October, anyone wishing to play, please contact tiff@unltd.org.au