(Photographer: Kate Williams)
2023 continues to be an exciting year for songwriting and music production team Uncanny Valley with a new hire in creative producer Ariane Sallis (pictured above). Sallis' experience on both sides of the camera/microphone as an intuitive collaborator has proved an exciting addition to UV and ushered in a fresh chapter of new projects and artist talent.
Sallis can't remember exactly when she was bitten by the entertainment bug, but it was very early on and she still has the bite marks to prove it. Growing up with an inherent love of musical theatre, thanks to her supportive family, she set out on a path of drama, dance and singing classes such that by her teens she was armed with some serious tradecraft. After a swag of high school, and college productions, she was accepted into the London College of Music for an Honors degree in Musical Theatre before studying Acting for Film at London's Metropolitan Film School. During her final year before she had even completed her studies, Ariane was cast in a off-West End production for her professional debut. A tour ensued and as the run was wrapping, opportunity knocked once again and she landed a role to relocate and spearhead the launch of a new stage show at Hong Kong Disneyland.
"Yes, I was a Disney Princess!" confesses Sallis. Ariel (The Little Mermaid) and Merida (Brave) if we're being specific. "It was an incredible education into the production process and collaborating as part of a team, or cast, is my passion. The entertainment industry has taught me to value myself, my craft, and most importantly to know my worth."
Not shy of a challenge, after consecutive contracts at Disney, Sallis took another leap of faith and moved to call Australia home in 2018 and begin a new chapter in creative production. It wasn't long before Sallis again found her feet, beginning as an assistant at Australia's world renowned audio post and music studio Trackdown before quickly rising to studio coordinator for the next three and a half years.
Says Sallis: "My time at Trackdown was truly transformative. It immersed me in the nuances of score coordination, music preparation, day-to-day runnings of a recording studio and deepened my understanding of the music and sound creative process. I learned the true power of collaboration across departments and how each step contributes to the final result."
Sallis worked across notable projects such as; Mortal Kombat (New Line Cinema), The Mitchells Vs The Machines (Sony Pictures), Three Thousand Years of Longing (Kennedy Miller), Hotel Transylvania 4 (Columbia Pictures), Peter Rabbit: The Runaway (Columbia Pictures) to name a few.
Rounding off a solid decade of achievements, Sallis now has a sixteen month old toddler and a partner who is also a creative in the industry. "I'm grateful to be able to value a creative work-life balance, which can be a difficult thing to achieve when working in Film and TV."
UV head of music and innovation Charlton Hill couldn't be more delighted: "It's been truly rewarding to have Ariane join UV at this critical time. I see a kindred spirit in Ariane given her experience on both sides of the camera/mic, craving the storytelling and 'showtime' that plays out on a stage, film set or in post. That energy manifests itself in different ways over your creative life and UV has always been a place for that spontaneous, collaborative energy to thrive."
And thrive it has, Uncanny Valley's global signing to Universal Music Publishing this year is proving very fruitful. Bolstering their already prolific portfolio, UV has begun collaborating on more international TVC, TV series and brand campaigns across Europe and the States. Standard Chartered Bank – Liverpool Football Club's 'Play On' (Dir. Armand De Saint Salvy for electriclime°/Octagon), Luton Airport Express, Findus (Italy) and pitching on major film projects is just the beginning. UV's series work also continues with Ultimate Escape (Helium) and Stranded (Endemol Shine) currently in production.
"Our collaborative roadshow mid year was full of white light inspiring moments" recalls head composer/music producer Justin Shave. "What will now be known as the 'Cannes sessions' at Hummingbird studios, a gig in Monaco, a breathtaking private tour and jam at Brad Pitt and Damien Quintard's Chateau Miraval Studios…" (its musical history is mouth-wateringly rich: Sade, The Cure, Wham!, Pink Floyd, AC/DC, Muse, Steve Lacy) "…followed by a fabulous residency at the illustrious RAK studios London, it really was a dream run."
Uncanny Valley can also announce a world-first commission by the Sydney Opera House for its 50th Anniversary in October this year. 'Music of the Sails' is an AI assisted, generative music installation in collaboration with music artist/Associate Professor Oliver Bown and the UNSW Interactive Media Lab. Shave explains: "We will take from the 3000+ real time data points contained in the day-to-day mechanics of the Opera House and play a 744 hour long piece of generative music across the entire anniversary month. After 50 years of hosting the world's finest performers, Utzon's sails will finally make their own beautiful music."
Ariane concludes: "As a creative producer at UV, my role is incredibly varied – from client meetings to briefing composers, music supervision, creative research, event planning, and even lending my voice in the studio. Uncanny Valley is truly exceptional and unlike any other company I've worked with. The unique blend of expertise and camaraderie makes every day fulfilling and inspiring, work does not feel like work at all! I strongly believe in the philosophy of 'never stop learning', and I'm committed to continuously honing my craft and fully immersing myself in this integral role, contributing to Uncanny Valley's continued success."
(UV's Charlton Hill, Ariane Sallis and Justin Shave)
(Sydney Opera House – 3000+ real time data points)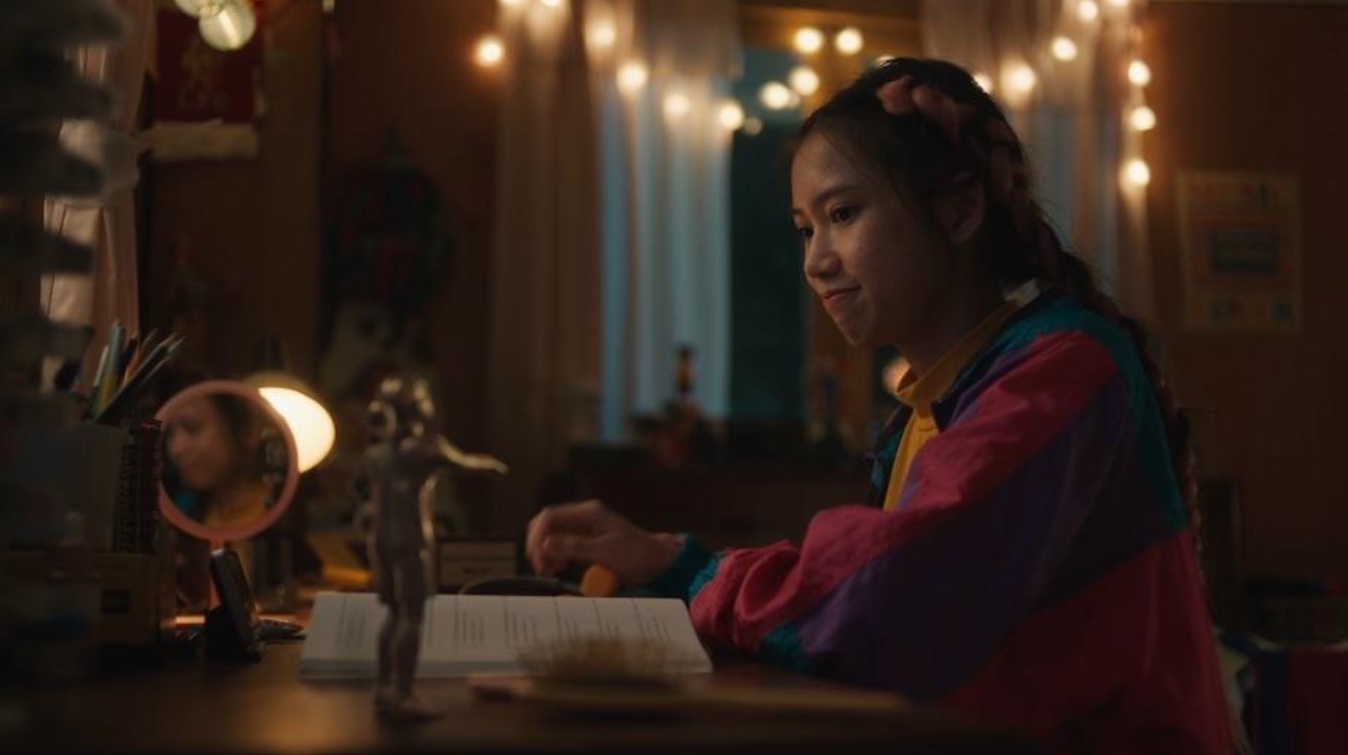 (Play On (LFC) – electriclime°/Octagon)