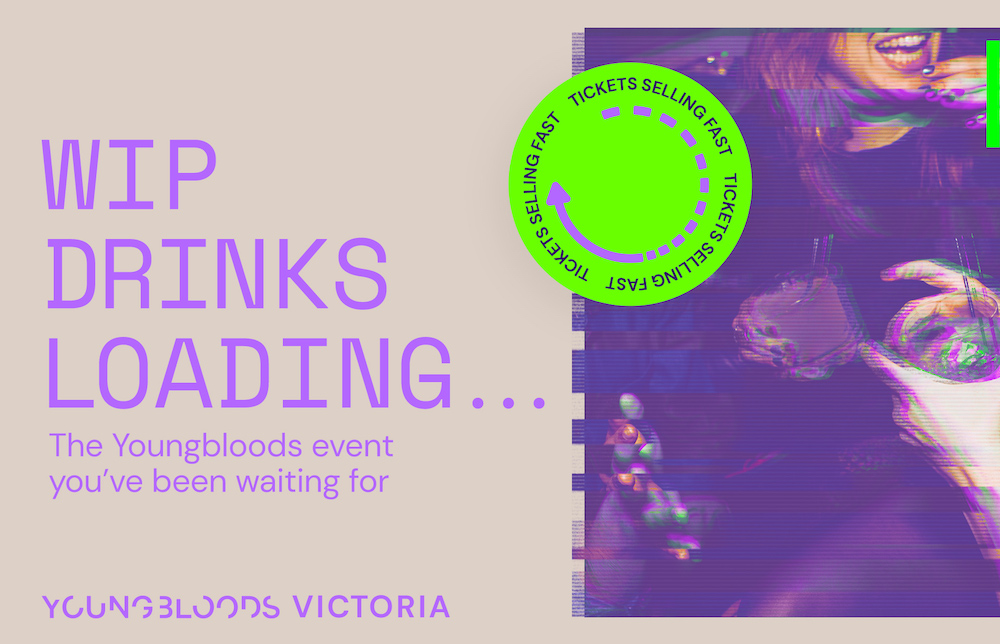 Don't miss the first VIC Youngbloods party of the year this Thursday at the fan favourite Paradise Alley in Collingwood.
Haven't quite come to terms with it being March already? Not to worry, Youngbloods Victoria are helping you glide smoothly into 2023 with their first WIP Drinks party of the year. WIP Drinks Loading will be hosted at Paradise Alley in Collingwood on Thursday March 16, so make sure to grab your tickets before they sell out.
Every planner, creative, suit, student and their dog is invited (nb: no guarantee dogs will be let in) so come one come all, and rub shoulders with some of adland's best. Tunes, tipple, and treats included in the price of your ticket. Score!
When: Thursday 16 March, 6:30-11:30pm
Where: Paradise Alley, 25 Easey St, Collingwood VIC
What: Catch ups and casual bites
Who: Industry young guns
Price: $20 (includes drink + nibbles)