Campaign Brief recognises and showcases the great work that is being produced in the region with The Work 2021 Contenders…
Spark: Spark Play
Colenso BBDO
Whilst children's brains are developing, mindless screen time directly correlates with an increase in multiple behavioural and mental wellbeing issues.
Spark, New Zealand's leading telco has a responsibility to ensure kiwi kids use technology in a way that they can develop into happy healthy humans. So what if kids' love of screens could help get them off screens? The telco partnered with Gilbert Rugby to develop 70 smart balls for a nationwide experiment led by child psychologist Dr Emma Woodward.
Armed with the smart ball, an app and a 6 week program of challenges, families across New Zealand attempted to achieve a healthy balance of screen time and active playtime. The experiment was amplified by a fully integrated campaign that prompted the public to get involved. They could watch the families in Spark's three part web series, learn tactics from Dr Emma, and help shape the future of Play.
Play is part of Spark's wider initiative in helping children build a healthier relationship with technology.
WWF: WWF Microplastics
Colenso BBDO
Microplastics are one of our greatest environmental threats. But because they are often invisible to the naked eye, it's hard to grasp the full extent of this problem and even harder to create urgency around a solution. To support WWF's latest petition for a global, legally binding agreement around ending the plastic crisis, we created a series of print ads that gave a new perspective on the issue. Based on the statistic, there 500 times more microplastics in the ocean than stars in our galaxy, we blended photographs of oceans and the Milky Way to help people grasp the scale of the problem.
Department of the Prime Minister and Cabinet: The Public Service Banger
Colenso BBDO and Clemenger BBDO Wellington
New Zealand had successfully eliminated Covid-19, and the country was heading into summer virus-free – with large gatherings such as music festivals going ahead. However, too many Kiwis were adopting a complacent attitude towards health & safety.
Our objective was to target the most complacent NZers; young people attending large music festivals and encourage them to wash & sanitise their hands, scan QR codes at events, and turn on their bluetooth enabled NZ Covid tracer app.
The problem was, our audience was there for a good time, not for a boring government announcement. That's why the solution had to be more than a message, but a memorable festival moment which showed the government truly cared about their health, but also, their fun.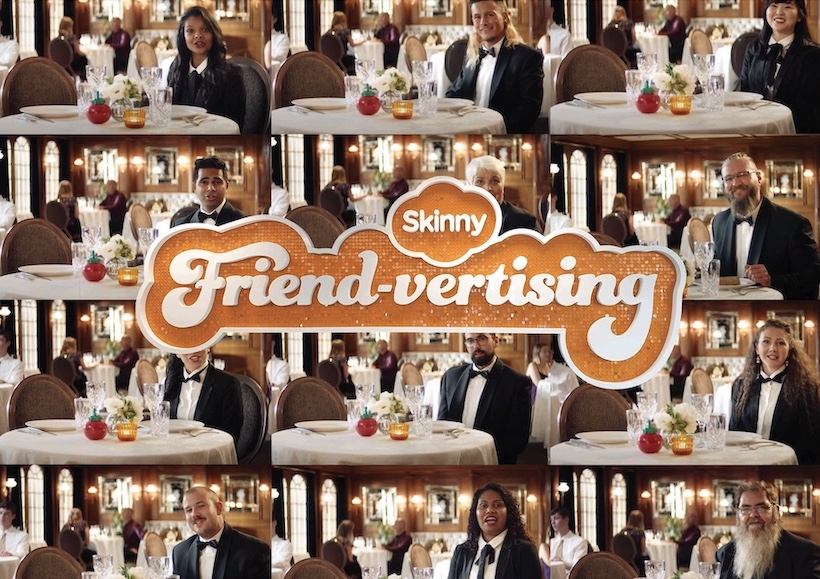 Skinny: Friend-vertising
Colenso BBDO
Try and reach everyone in New Zealand with an ad featuring someone they know, turning our nationwide ads into personal recommendations from friends and family.
We shot hundreds of identical campaigns featuring different Skinny customers, with identical TV, radio, billboard and social ads. Each ad had the same dialogue, same wardrobe, same locations and same jokes. The only thing that changed was the person in them. We then gave each cast member money to promote the ads to reach their friends, family, workmates and acquaintances, growing trust and credibility by 12%.
The final entry deadline for Campaign Brief's The Work 2021 is TODAY, Monday May 17. Entries are FREE with only an acceptance fee charged for those that make the cut. See full details and enter here… If your agency has entered The Work and would like to showcase your best work in our Contenders series email ricki@campaignbrief.com.