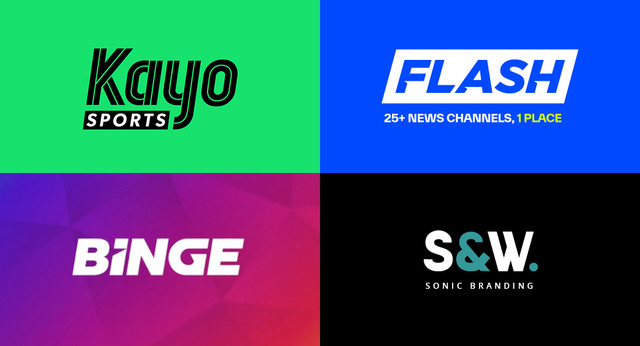 The high demand for Sonic branding identities just keeps accelerating with Smith & Western's sonic branding arm, S&W Sonic Branding having recently launched its third sonic logo for Steamotion Pty ltd, the digital B2C streaming and technology business within the Foxtel Group.
First up was sports streaming app KAYO. S&W Sonic Branding crafted the iconic and punchy 'Ding-Ding!', the celebratory crowd roar plus powerful sound design effects to capture the excitement and energy of sports. It's the perfect accompaniment to the app's impressive line-up of live sporting events and highlights. Whether tuning in to watch their favourite team score the winning goal or catching up on the latest news in the world of sports, this celebrated sonic logo gets Aussies' hearts pumping and recalling Kayo's brand code. It shouts SPORT!
Next up was FLASH, the news streaming app which unveiled its new sonic logo only last year. With a clear and confident tone, it conveys a sense of authority and reliability that is essential in the world of news. The logo's sound design incorporates elements of urgency and importance, signaling to listeners that they are receiving the latest breaking news. The logo is a reflection of the app's commitment to delivering high-quality journalism and keeping its users informed on the latest developments around the world.
Completing the trio was BINGE. Working closely throughout the process with agency Thinkerbell, S&W Sonic branding created the new sonic logo for one of Australia's leading entertainment streaming apps. Featuring the brand name whispered by a human voice above dynamic sound design, the sonic logo is a uniquely ownable representation of the hugely successful streaming app's vast collection of movies, TV shows and original content.
The launch of these three new sonic logos is a testament to the growing importance of sound in branding and the need for salient sonic identities.
Says Dan Higson, executive producer, S&W Sonic Branding: "By incorporating sound into their brand identities, these streaming apps are able to create a more immersive and memorable experience for their users, both consciously and passively."