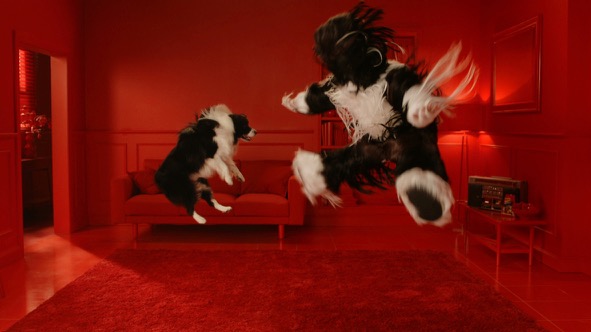 After a two-year TV hiatus, the Schmackos brand is making a comeback in a new campaign via DDB Melbourne.
The campaign is based on a simple insight – while "Dogs Go Wacko For Schmackos" still rings true, treating your dog is pretty good fun for owners too.
Says Ben Culligan, marketing director, Mars Petcare: "Throughout the years the brand has been focused on the fun Schmackos treats unleashes for dogs – and rightly so.
"But dog owners also get a lot of joy out of treating. We wanted to bring this shared pleasure to life in a fun, creative and memorable way."
DDB Melbourne creative director Glen Dickson said the brief was to modernise the brand without losing the fun.
Says Dickson: "Feed your four-legged friend a Schmackos and you'll both feel the happiness. It's a fresh take on the old Schmackos work that we all know and love."
Marketing Director: Ben Culligan
Marketing Manager: Kate Waite
Senior Brand Manager: Jess Hoare
Consumer & Market Insights Manager: Krishanie Perera
Assistant Brand Manager: Abby Veverka
Managing Director: Dion Appel
Creative Director: Glen Dickson
Art Director: Becky Morriss
Head of Broadcast: Sophie Simmons
Group Business Director: Lucy Haworth
Business Director: Luke Osborn
Executive Planning Director: Ian Forth
Production Company: The OTTO Empire
Director: Christopher Hill
Production Designer: Lance Davis
Casting: Fiona Dann, Casting Sugar
Editing: Dan Lee, The Butchery
Sound: Colin Simkins, Gusto Studios