Scenic World Blue Mountains has launched a new marketing campaign that reveals the first work from newly appointed creative agency Workshop Australia.
With rides and attractions, including the world's steepest railway, Scenic World provides a unique way to experience the natural wonders of the World Heritage listed Blue Mountains.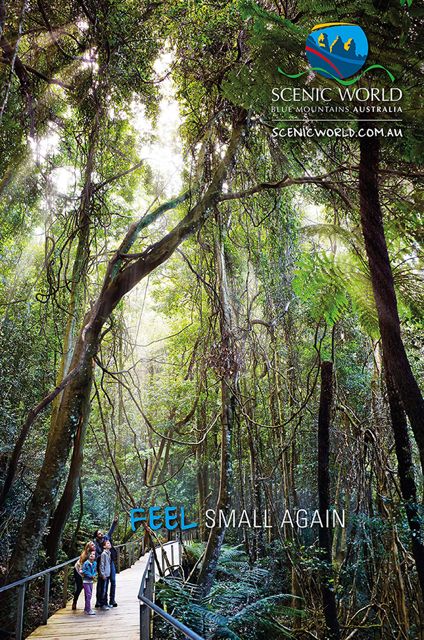 The Feel Small Again campaign taps into the emotional side a visit to Scenic World offers.
Says Amanda Byrne, Scenic World head of marketing & events: "We felt that the awe-inspiring scale and sensory overload that you experience at Scenic World really triggers that feeling of wonder we've all experienced when we were young. 'Feel Small Again' perfectly articulates that feeling."
In an adrenaline filled, hair-raising shoot over three days, photographer Ian Butterworth took to the cliffs and rainforests of the Jamison Valley to capture the Scenic World experience.
Says Matt Arbon, Workshop Australia creative director: "There's a special feeling you get in a place like Scenic World. We wanted to not only show the epic sights of the location but also the emotion an experience like that evokes."
The multi-channel campaign launches this week across outdoor, print, digital and radio.
Head, Marketing & Events: Amanda Byrne
Design & Brand Manager: Megan Macarthur
Business Director: Steffi Huebel
Business Manager: Melanie Miletovic
Creative Director: Matt Arbon
Senior Creative: Alex Davidson
Photographer: Ian Butterworth