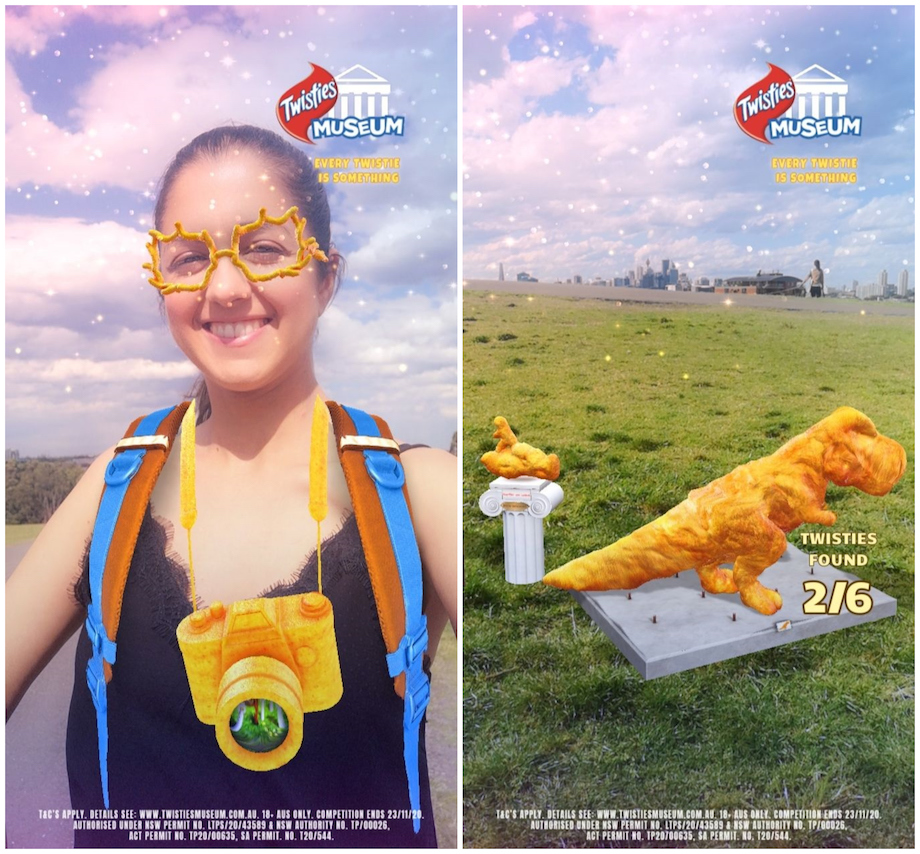 For the third year in a row, PepsiCo is launching its iconic Twisties Museum campaign in collaboration with PHD. The Museum features consumer-submitted photos of Twisties that resemble real-life objects, with entries competing for weekly cash prizes.
PHD brings a twist to this year's Museum with an immersive augmented reality (AR) experience in partnership with Snapchat. To celebrate the creativity of the Twisties community, users will make the leap into a lifelike gallery via a Snapchat lens, where they can browse last year's Twisties Museum winner and find new favorites. This includes bringing Twisties that look like a T-rex, a koala, and even a human heart to life.
Says Xin Na Zeng, brand manager, Twisties: "We're excited to be partnering with Snapchat and PHD to create our first-ever augmented reality World Lens. Through this partnership, we have been able to bring to life the Twisties Museum and have consumers interact with Twisties in a whole new, fun and creative way."
Says Laura Cobertera, digital manager, PHD: "By bringing together new platforms and technologies such as AR and Snapchat Lenses, PepsiCo and PHD are once again demonstrating their capacity to delight brand fans in innovative and high-impact activations."
The campaign is now live.
Client: PepsiCo
Creative Agency: Isobar
Media Agency: PHD Australia
Media: Snapchat