CB Exclusive – Tony Granger, the global chief creative officer of Young & Rubicam – which includes The Campaign Palace – has confirmed to CB that top Aussie expat, Reed Collins – currently executive creative director at Leo Burnett, Chicago – is returning to Australia as national chief creative officer of the Palace. Granger says Collins will partner Palace executive chairman Mark Mackay.
C
ollins actually started his stellar 15 career career in the darkroom at Campaign Brief in Perth in the early 90s [Lynchy's headline for this article was going to be 'Collins climbs from Campaign Brief to Campaign Palace in 15 years' but thankfully he changed his mind in the morning]. Collins then had casual stints at Shout and JMA Ogilvy & Mather in Perth.
He then headed east and got his first break at Mojo in Sydney. When Hunt Lascaris\TBWA Johannesburg founder John Hunt paid a visit to Australia in the mid 90s, Collins (with then partner Richard Bullock) pestered him for a job and weeks later the pair headed to South Africa – where they first met Granger, then the agency's creative director.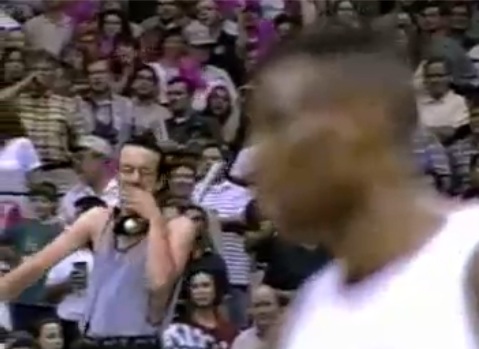 After a few years in SA, the pair headed to Lowe Howard-Spink London and Cliff Freeman & Partners New York, before Bullock headed to 180 Amsterdam (he's now directing, spending half the year in South Africa, the other half in London) and Collins to Leo Burnett Chicago, where he since has risen to executive creative director.
Among other awards in his career, Collins won a Gold Lion at Cannes in 2001 while at Cliff Freeman & Partners, New York for the brilliant Fox Sports campaign, and a Bronze Lion in 2007 for the hilarious Altoids campaign via Leo Burnett, Chicago.
Collins has won every international award several times over, across a wide range of categories, including Cannes and One Show Gold, One Show Best of Show and D&AD pencils. Collins was the most awarded creative in the world for his Fox Sports campaign, according to 2001 Gunn Report. In addition, he has work displayed in the permanent collection at Museum of Modern Art in NYC.
Collins' portfolio includes acclaimed work for Staples, Hollywood Video, Qantas, BMW, P&G, Olympus, Stella Artois, Smirnoff, Fox Sports, Kellogg's, Altoids, Greenpeace, Samsung, McDonalds and Nintendo.
Says Granger: "Reed and I worked together years back, and I am thrilled he is returning to Oz. He'll be a fantastic addition to The Palace. He brings great spirit, energy and talent."
"As an Aussie, The Campaign Palace holds a special place in my heart," said Collins. "The opportunity to help reshape such an iconic shop was too great to pass up. I am extremely excited to be coming back home and to be teaming with my new partners."