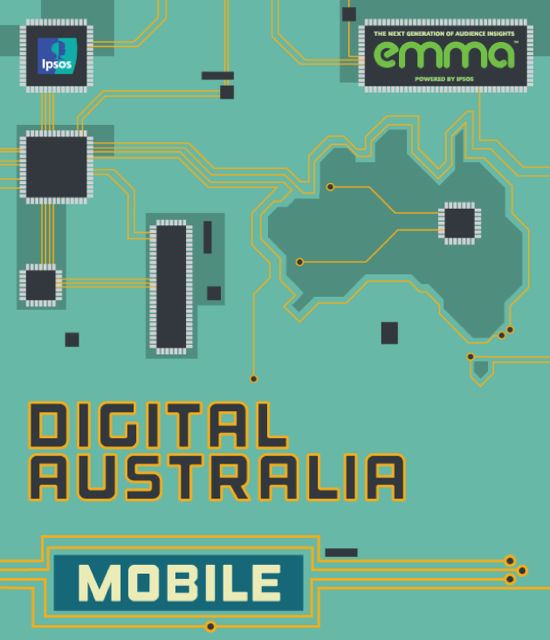 Australia has become a digital nation with mobile phones used by 97% of Australians and the internet used weekly by 90% of us, the latest emma (Enhanced Media Metrics Australia) "Digital Australia" Product Insights Report has revealed.
Seven in 10 Australians are using their mobiles to access the internet, while four in 10 use their phones to buy apps. As a nation we prefer Apple, Nokia and Samsung as our handsets of choice.
The emma Product Insights Reports have been designed to provide a 'sneak peek' of the product and consumer data emma offers. The 54,000-strong emma survey shows results in the data on a range of products, lifestyle attitudes and behaviours. The reports will be released monthly on a range of topics relating to consumer behaviour.
The latest emma report found that while mobile phone usage is ubiquitous, Australians are primarily concerned with mobile etiquette and security.
More than eight in 10 (85%) Australians believe that talking loudly on a mobile phone in public places is rude and irritating. Another 72% believe that mobile calls can be intrusive.
Australians cannot, however, live without their mobile phones in their daily lives, with 72% saying they would never leave home without it, while 66% said they felt safer carrying their mobile.
More than half of Australians (55%) say that they have so much personal information on their phones that they worry about theft and security of data.
The internet has also become an integral part of our lives, with nine in 10 Australians using the web on a weekly basis.
Says Ipsos MediaCT managing director Simon Wake: "Interestingly, our emma report revealed that 95% of people use the web for personal reasons, while only 57% use it for work or study purposes."
Sending or receiving email was the most popular activity on the web with 97% of us using emails. It was followed by searching for general information (91%), looking for information on products and services (84%), doing online banking/paying bills (73%) and looking at/reading news, current affairs and sport (68%).
Among our service providers, Telstra commands the dominant market share position with 50% of Australians using its BigPond internet service.
Says Wake: "There are nuances, however, among the service providers in terms of consumer attitudes and perceptions with each having a unique position in the eyes of Australians. Telstra is known for being reputable and having reliable connections and is generally popular. It was followed by Optus, which was seen as popular. Internode is considered to provide a high level of customer service and innovation, while TPG had good prices and was seen as offering value for money."
The full report and infographic can be found here.