For co-owners of Miss Bossy Boots, Veronica and Garry Moore, it was important that the MBB community remain connected, engaged and creative during this period of isolation. Equally important was the opportunity to share real and inspiring work with their clients and the wider community.
Miss Bossy Boots artists are a tight knit team, many having collaborated together for years on set. Even though it was not possible to work together in person, through collaborative phone and zoom meetings the faces of MBB was created. A series of self portraits of MBB artists which share an insight into their stay at home worlds with you.
Miss Bossy Boots artists continue to work remotely and safely on projects during this time. MBB is a dynamic photographic production agency representing creative photographers, stylists and hair and makeup artists. The agency works with prestigious companies on national and international advertising and branding campaigns.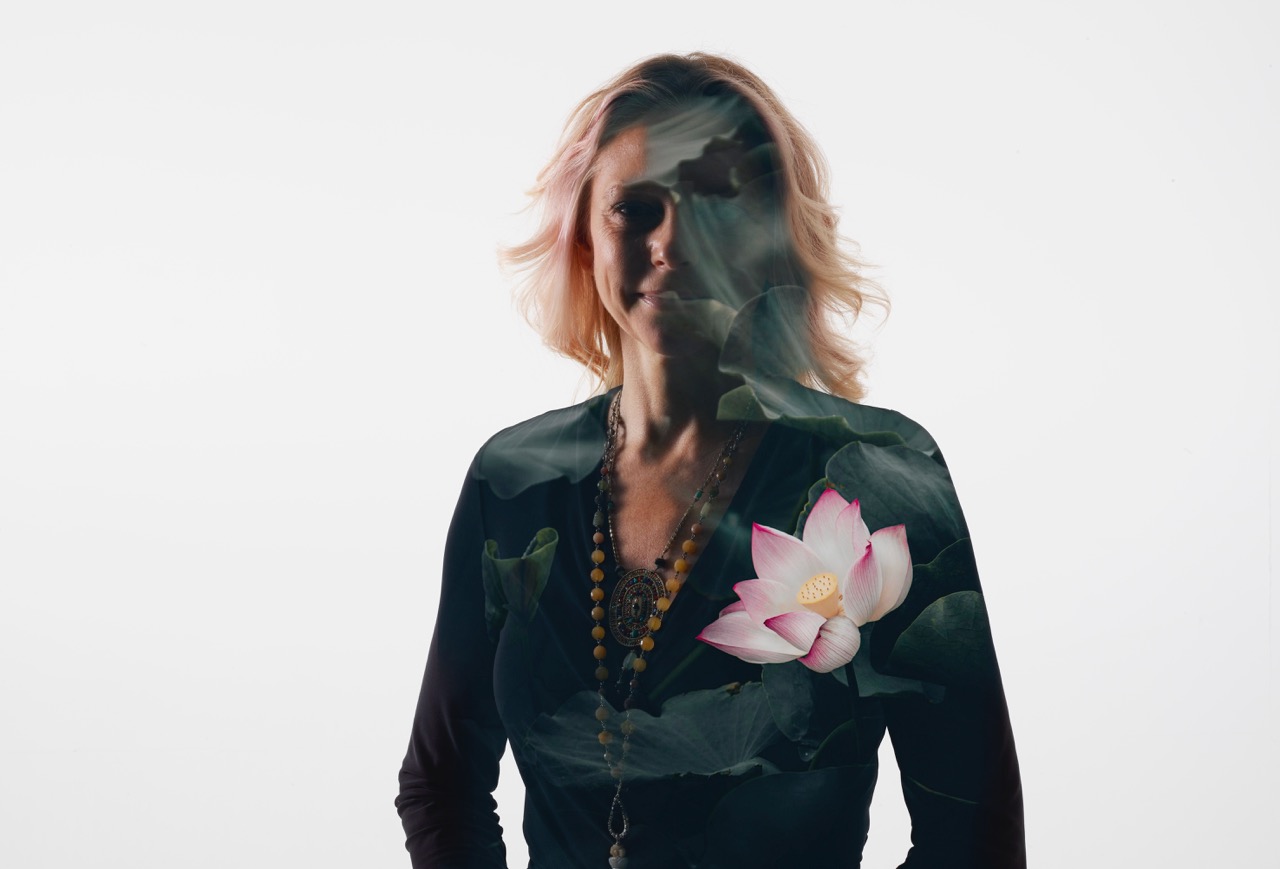 Producer and company director Veronica Moore was shot by her partner in life and business Garry Moore. Her portrait is hopeful, and inspired by the lotus flower whose beauty blooms out of its muddy waters.
Find out more about Veronica and Miss Bossy Boots here.
Photographer Garry Moores conceptual self portrait looks at ideas of loss and gain through isolation. An avid rock-climber, Garry's strong connection with the natural environment is central to this image. Referencing the painting "The Madonna of Port Lilgat" by surrealist Salvador Dali, this portrait explores both physical and mental ideas of self.
See more of Garry's work here.
Photographer Heather Dinas captured this beautiful moment between her and daughter Ava spending quality time together during isolation.
See more of Heather's work here.
Photographer Jesper Nielsens self portrait is inspired by his love of black and white film photography. It was captured in his favourite room to relax, listen to music and read books.
See more of Jesper's work here.
Stylist Philip Boons self portrait is from his series 'The Daily Boon, Pyjama looks in isolation.' About this particular image Boon says: "Melbourne is grey today so I was inspired to create a monochromatic vibe. I love chatting to family & friends on the phone, although this 1960's telephone probably doesn't have FaceTime…
See more of Philip's work here.
Hair and makeup artist Narelle Hall created a playful portrait sharing her love of dance makeup, a style she enjoys but rarely has the opportunity to create for commercial work.
See more of Narelle's work here.
For stylist Margaret Kernich isolation means she's been reading even more than usual! And styling the ever changing vignettes of her shelves and tabletops at home…. and lots of kitty-time!
See more of Margaret's work here.
Photographer Will Hartl says about isolation: "Whilst not forever, this time has given me the ability to look at aspects of life and question how the minutes used to be spent, are currently being spent and will be spent in the future."
See more of Will's work here.
Food stylist Katrina Cleary captured her portrait in her kitchen where she spends a great deal of her time, she is surrounded by her favourite cook books.
See more of Katrina's work here.
Hair and makeup artist Shev Kelly sparkles in her dramatic eye makeup, a look she enjoyed creating as she would usually perfect natural makeup for her clients.
See more of Shev's work here.
Stylist Milana De-Mina says about isolation: "This time has forced me to slow down, something I'm not accustomed to. I have appreciated the new pace but I am super excited about getting back to work."
See more of Milana's work here.
When photographer Pier Carthew came across this graffitied container he thought it beautifully reflected both his sense of humour and his teenage obsession with 90s love ballads.
See more of Pier's work here.
Sophie Leuschke's (artist management and production) self portrait was inspired by her love of flowers, gardens and a longing to be back outdoors.
Find out more about Miss Bossy Boots here.