Cutting Edge's head of sound, Mike Lange explains how sound can define a brand…
It is during these unprecedented times that we take stock of where we've been, and where we're heading. It's a time when we can retool and learn from our past. I think it's a time where we can reflect on the power of sound in advertising.
Let's face it, when a campaign is dreamed up by a creative team, the focus is often solely on getting the visuals right. Sometimes there is too little attention given to how the campaign will sound. Yet, how the campaign sounds can be transformative. It can make the ordinary memorable, or it could render a great campaign unwatchable. The soundscape has the ability to capture the soul of a brand. This is why we assist Creatives from the pre-production stage whenever possible.
In much the same way as a project leans on the Art Director to capture the right aesthetic, we have a team of sound designers that act as 'Directors of Sound'. We identify the campaign's audio needs with a particular focus on understanding the brand. Understanding a brand allows you to build a soundscape that not only heightens the emotion of a project but also builds on the brand's personality.
A distinct voice isn't just about the sonic branding or audio ident you hear over a logo; it's made up of the combination of decisions made around music selection and composition, sound design, voice talent, stylistic appropriateness, as well as the production approach. If we can define these choices early we have the best chance of success. Sound offers a chance to build a stronger campaign and a more connected and authentic brand.
When working on the Ladbrokes Spring Racing campaign with the creative team from BCM, we aimed to speak to, and connect with, the serious punter – on a deeper level than other brands in the field had before. The TVC's narrative was based on a rousing manifesto and the performance had to sound like it was coming from a 'real punter', not a voice artist. It was essential to find a voice that could deliver the story with authenticity, and we auditioned more than 40 voices doing so. The musical elements that supported the build aimed to create a feeling of suspense, synonymous with the anticipation felt during a horse race. The sound design was selective and underplayed so that it didn't sensationalise or trivialise the science of punting. It's this insight into the brand and their audience that we built the soundscape around.
Sound is a huge component of an ads ability to connect with a targeted audience. This might be more true on VR projects than any other.
Collaborating once again with BCM, this time on the Transport and Main Roads VR project 'DriVR', we got involved early. The VR app doesn't just put you into a car crash, it puts you into the lives of real people impacted by speeding. Viewers are immersed in a 360 world with VR spatial sound design. When our VFX supervisors were consulting on how to best approach certain aspects of the shoot, we were there to ensure not only that sound was captured in the best way, but how the sound and music could help support and enhance the messaging. The result was a high impact experience that won 'Best in Show' at the BADC awards. This approach to sound was also carried across to the accompanying TVC and online campaign, creating a cohesive voice for the campaign that had both clarity and social influence.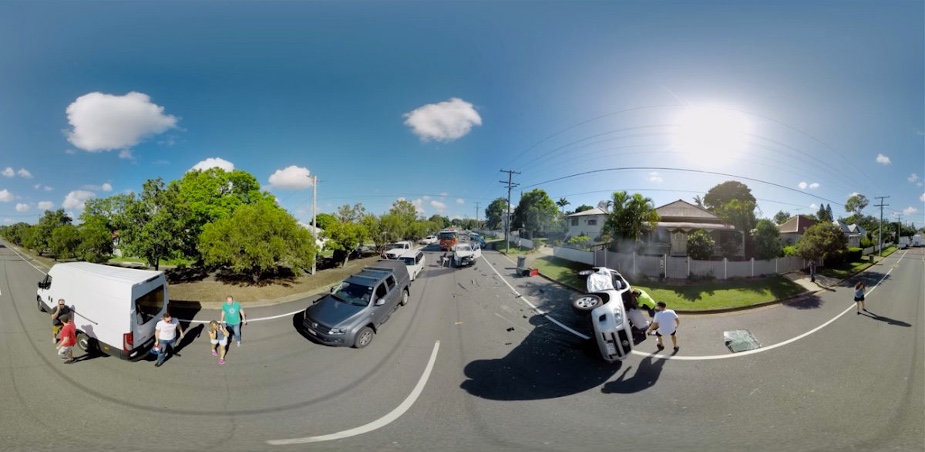 My sound team and I are very fortunate to have the opportunity to work with creatives who value the power of a great soundtrack. Together we are creating powerful work that moves and connects with viewers in a deep way. In an age where we have largely moved beyond the jingle, I'm excited by what is being created. But we must continue to strive to create something that resonates with viewers and elevates a brand.