Filmmaker / DP Joel Egan in collaboration with co-director Juzzy Kane, post house Manimal Post, tracking team Harpy Film Services, creative partner Blood UTD; with support from Panavision and Arri Australia have released 'Rival'.
Conceived and shot Pre COVID-19 with Post completed during lockdown, 'Rival' is a story of inner belief and faith narrated and performed by Michael 'Pretty Boy' Zerafa, Australia's No.1 middle weight boxer.
This bold, strong and emotive piece aims to raise the production standards of the boxing industry, whilst raising awareness for Australia's next world title contender.
Says Egan​: "In these uncertain times, inspiring stories have the power to help people in everyday life. To have faith in the journey and humanity is to have freedom and I hope this story empowers people."
Completing Post – Remote Learnings in Lock Down
Originally planned to complete all post production face to face at Manimal Post, the project turned into a lesson in completing post remotely.
Says Hannah Byrnand, post producer from Manimal: "​The project started pre COVID-19, so thankfully we got to have some quality time with Joel at Manimal early on while he was shooting and soon after the first lot of rushes were delivered.
"There was a lot of footage — all of it stunning — so editor Emily Robb had a big job ahead of her to select the best shots and build the framework of the edit while working at home alone, although the Manimal team stayed in daily contact and viewed WIPs together, just like we do when we're in the office. As the story evolved and pickup shots and revised VO were delivered Emily had to start working closely with Joel, but both being visual communicators, they found that feedback solely via phone and email wasn't cutting it.
"As soon as we held remote Zoom sessions with screen-sharing and it felt like Joel was in the room with Emily, the edit came together really quickly. Joel is very hands-on which is great, so once this remote workflow was established, it made grade and online with Ryan Brett a breeze. It's a beautiful film and we're so happy to have collaborated with such a focussed and appreciative director.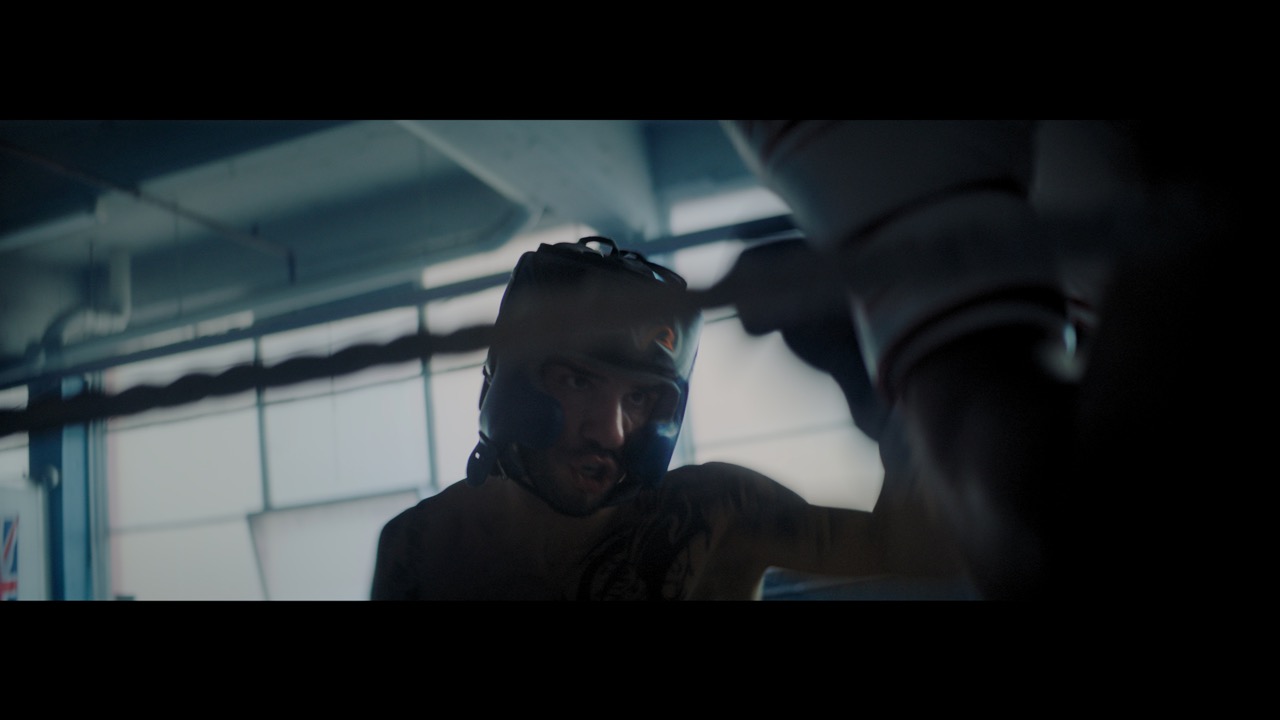 Honouring the Story & Bringing to Life Zerafa's subconscious on screen
"Looking back on the project with creative partners Blood UTD and co director Juzzy Kane from Harpy, creatively it was always our intention to put the audience in the mind of Zerafa. We knew from working with high profile athletes that building out these worlds were going to be linked to budget, but ultimately the athletes schedule."
Says Egan​: "I enjoy high pressure shoots with ambitious schedules and setups, but I knew we'd have to set up a range of body double shots to fit in with Zerafa's schedule. You just can't ask an athlete who is literally training every minute of the day for the next fight of their life to give up multiple days.
"In the end, a combination of a one day shoot with Zerafa, and two half day shoots with talent and body doubles to create the worlds of heaven and hell and portray Zerafa's subconscious on screen rounded out production.
Says David Smith, founder and ECD, Blood UTD: "Joel has delivered another stellar bit of sport storytelling – beautifully shot, it truly captures the spirit of Michael Zerafa as a fighter and a man of faith.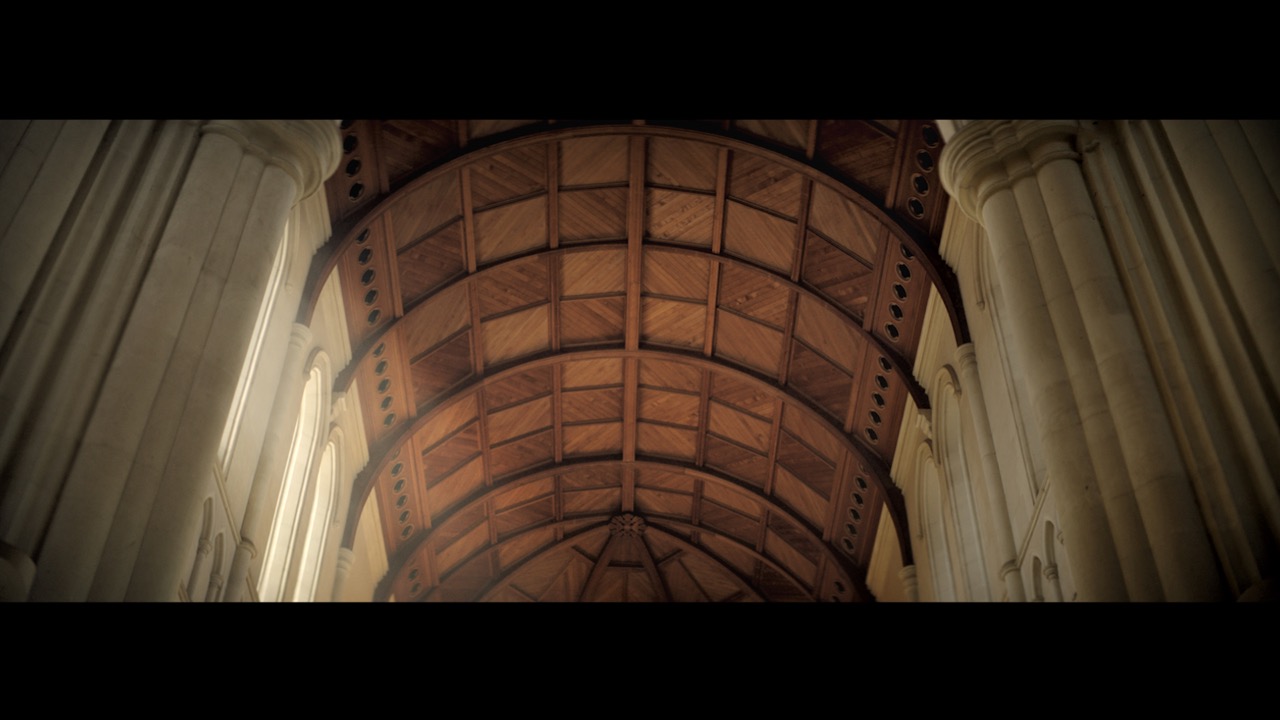 (Rival – Michael 'Pretty Boy' Zerafa, Australia's No.1 middle weight boxer and world champion contender)
Says Egan: "A big thank you goes out to all of the amazing talent, partners, crew and everyone involved in bringing this project to life."
Look out for Egan's next project with NBA Star Ben Simmons launching later in 2020.
Joel Egan is a Melbourne based cinematographer / DP represented by Auscrew and available for freelance cinematographer bookings. For enquiries please contact Joel direct joel@joelegandp.com.au​ or 0439113537.
Starring Michael Zerafa, Boxing opponent – Kris Terzievski, Junior Boxers – Richmond Bagnall & Levi Spence-Elias
Direction: Joel Egan & Juzzy Kane
Cinematographer: Joel Egan
1st AC: Shawkat Husseini, Steven Abdilla, Jeon Patton
2nd AC: Shang Lienyang, Josh Williams
Runner: Nick Holland
Gaffer: Alexander Wilson
Lighting Provided by: Two Suns Lighting
Tracking: Harpy, MR T & Josh Labita (BTS Stills)
Handler: Paws On Film
Production Designer & Wardrobe: Harry Riede
Production Assist: Meg Tarrant
Continuity: Jack Byrnes
Post Production: Manimal Post
Post Producer: Kate Reynolds & Hannah Byrnand
Offline Editor: Emily Robb
Online & VFX: Ryan Brett
Colourist: Ryan Brett
Sound Recordist: Hugh Palmer
Sound VO Mix: Production Alley
Sound Design & Final Mix: Windmill, Pip Atherstone-Reid
Creative Partner: Blood UTD
Art Direction: Tom Douglas
Camera & Support: Panavision Australia
Special Thanks: Steve Stenborg North Melbourne Boxing Gym, Adam Hunter Two Suns Lighting, Greg Lloyd & Team Pavavision Australia, Monster and Bear Studio & Arri Australia.