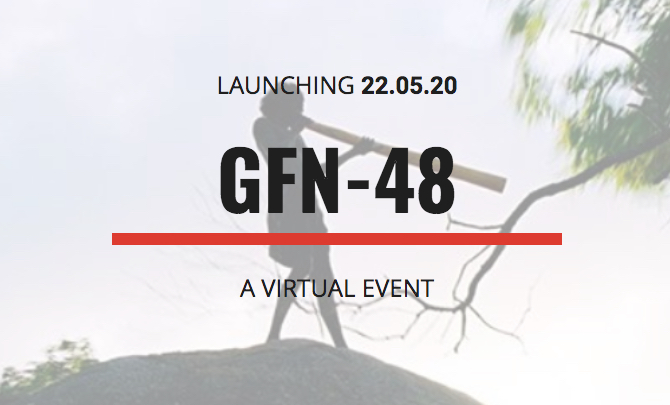 Yes, your favourite creative collective of do-gooders, has decided to give this whole virtual thing a go. With live events, an impossibility they've decided to try something different, and instead of hosting a hack-a-thon style event to work on briefs for charities and NFP's they are instead running a 48-hour creative challenge.
It's been imaginatively named GFN-48!
The premise is super simple:
One project. One brief. 48 Hours. And lots of brilliant ideas. There will even be a winner.
What we need
GFN need the help and support of Australian creative media and influential folk to help get word of the event out there and to get people to sign up.
The GFN-48 website has more information on the project, the reward, and the brief will be published on 22.5.20 at 9AM.
Folks can RSVP here to receive a reminder about the brief and further updates.