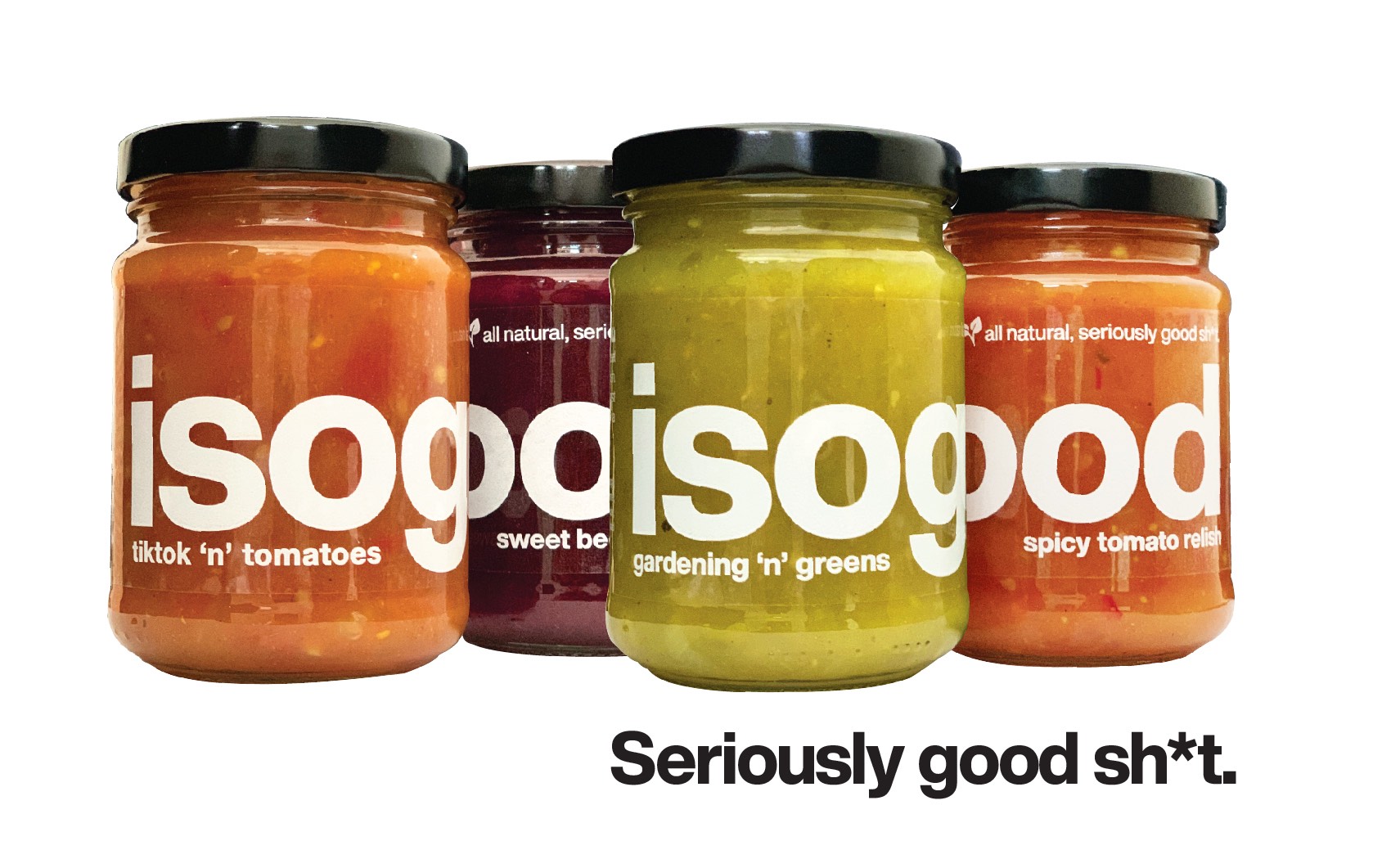 Sam Newton a.k.a 'Smiley Sam' from MKR has taken the opportunity arisen from isolation to create a selection of deliriously good homemade relishes with help from creative agency Magnum Opus Partners (MoP).
The concept behind the isogood brand and product names – TikTok 'n' Tomatoes, Netflix 'n' Chillies, Burpees 'n' Beets & gardening 'n' greens – was inspired by the general iso activities most Aussies found themselves doing during COV-19.
Sam Newton, isogood founder, said isogood's mission is to bring homemade quality products to the public for affordable prices: "Nothing quite tastes as good as homemade goods, yet the price you pay for them at the markets, particularly in today's environment, is not sustainable. The drive behind isogood is to provide a selection of seriously good homemade sh*t for affordable prices, starting with relish, as everyone loves a good relish."
MoP has helped isogood has launched to the public through PR, social and digital.
Says Pat Langton, partner and creative director at MoP: "We loved the idea and wanted to be a part of it. When launching any brand these days, the product has to be remarkable or in this case delicious!"
The relishes are available to purchase online at www.isogood.com.au and soon at select IGA's and gourmet food stores in the Melbourne region.
isogood founder: Sam Newton
PR & Media: Magnum Opus Partners
Social & Digital: Magnum Opus Partners