As it rounds out its 10th year and celebrates the release of its debut feature on Netflix worldwide, Sydney-born creative company Entropico has announced its expanded creative roster across Australia and the US.
Says Erin Moy, AU executive producer and co-founder, Entropico: "This has been a landmark year for us at Entropico. We've just launched our debut feature ONEFOUR: Against All Odds on Netflix, and now we're announcing an all-star lineup of new commercial director and photographer signings to the roster, ready for the next chapter of Entropico craft and creativity."
Entropico moves effortlessly between advertising and entertainment, and many directors on the roster work across both commercial briefs and originals – from shorts and arts commissions to longform projects.
The new directors joining Entropico are Anita Lee, a director who blends stylistic production design and unexpected humour into heightened worlds of whimsy; lighting and performance expert Cybele Malinowski, who leans on her background in fashion photography and architecture to curate perfect visual frames; director Genevieve Kaiser, Entropico's resident expert at camera trickery and eye-popping stop motion; US-based multimedia master Matt Earl, who harnesses dynamic editing and mind-bending camera angles – often in conjunction with VFX elements built in Unreal Engine; and Sebastian Hill-Esbrand, whose visually rich imagery is artfully layered with tongue-in-cheek metaphors and captivating character performance.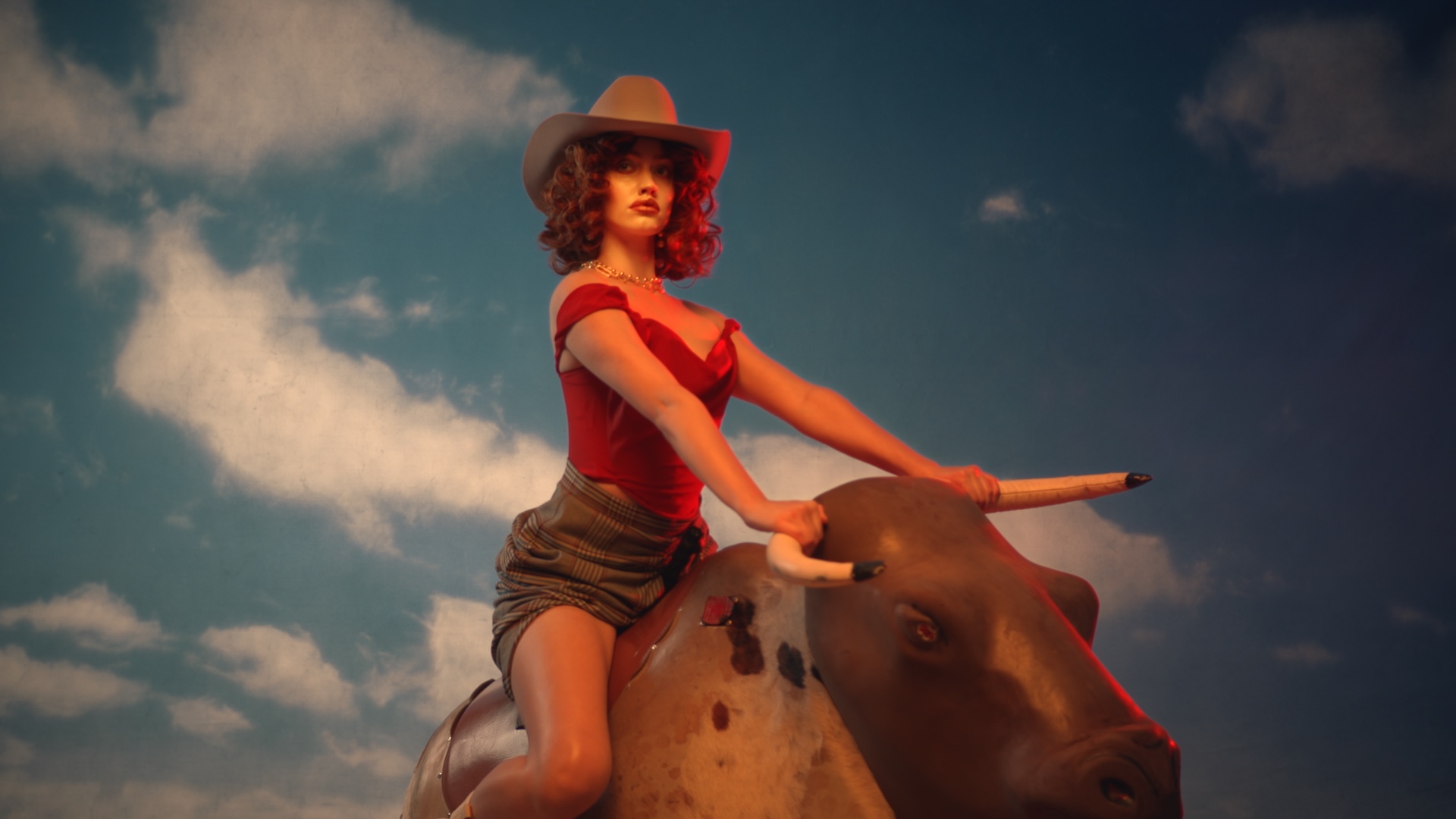 Says Olivia Ravasio, US executive producer, Entropico: "Entropico's roster has always been focused on spotlighting fresh and innovative talent who blend technology, visual craft, performance and storytelling in exciting new ways. Whether that be Genevieve Kaiser's captivating yet playful stop-motion work, or Matt Earl's surreal virtual production world-building."
Entropico has also added two new photographers to the roster. Lois Vega is a fashion, music and 35mm-obsessed portrait photographer whose candid and gritty snaps are often given a surreal bent through collaged elements. And fashion industry legend Cybele Malinowksi (who has also joined Entropico's directing roster) has shot huge campaigns for the likes of Bonds, Jockey, Bailey Nelson, Mercedes and Dermalogica, and had everyone from Jason Momoa and Celeste Barber to Troye Sivan and Flume pose for her.
2023 has been a big year for Entropico. The group have been celebrated in some big award wins, including two Webbys for their work on feature-length interactive live-stream Game On for YouTube; A Bronze Cannes Lion and GOLD at AWARD Award in partnership with R/GA and GARUWA for short documentary Through the Fire with We Are Warriors; an Effie for the A-Leagues HCTF Music Video in the Innovative Media or Channel Solutions category with agency partners R/GA and BRING; and widespread mainstream media praise everywhere from triple j to the major news networks for their refreshing and to-the-point campaign #MakeNoDoubt about the state's new affirmative sexual consent laws for the NSW Government Department of Communities and Justice alongside Frost* Collective.
The Entropico team are ready to round out the year with even more wins with their brilliant – and now even bigger – lineup of creative talent.
AU enquiries:
Erin Moy – erin@entropico.com.au
Kyle Blanshard – kyle@entropico.com.au
US enquiries:
Olivia Ravasio – olivia@entropico.com
Joey Hunter – joey@entropico.com