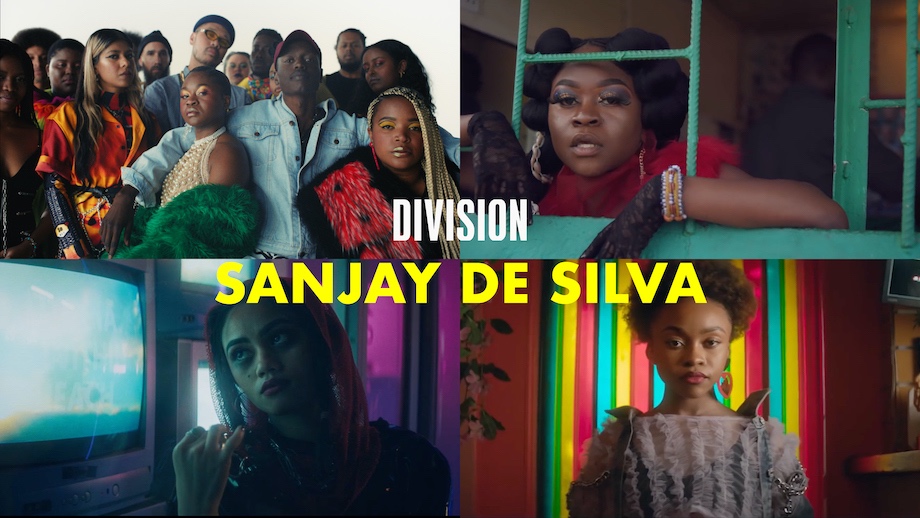 Melbourne based Sri Lankan/Australian writer and director Sanjay De Silva has joined DIVISION for representation. De Silva pushes a creative new wave that focuses on stories of representation and diversity.
De Silva has formed a unique and memorable visual style that blends youth culture with playful energy, immersive camerawork and gritty edge. His work balances engaging pieces with emotional storytelling, most recently collaborating with Sampa The Great on the bold moves of music videos Time's Up and Nowness premiered Final Form, to intimate performances of short film The Return.
De Silva's distinctive sensibility has picked up international acclaim from the 2020 D&AD Awards, 2020 Clipped Awards and 2019 J Awards, as well as 2019 and 2020 ARIA nominations.
His character driven shorts Maalu and Screen Australia funded Lions and Tigers saw screenings across various festivals including Palm Springs International Shortfest, Melbourne International Film Festival and Miami International Film Festival, earning him a strong following that continues to gain momentum.
Says Genevieve Triquet, EP, DIVISION: "We are super excited about Sanjay joining DVSN family, he represents the upcoming generation of Australian talent that brings new energy and a distinctive voice."
De Silva has now taken the plunge into ad land, with his first Australian TVC releasing soon.
To view De Silva's reel click here
For more info contact: genevieve@division.global