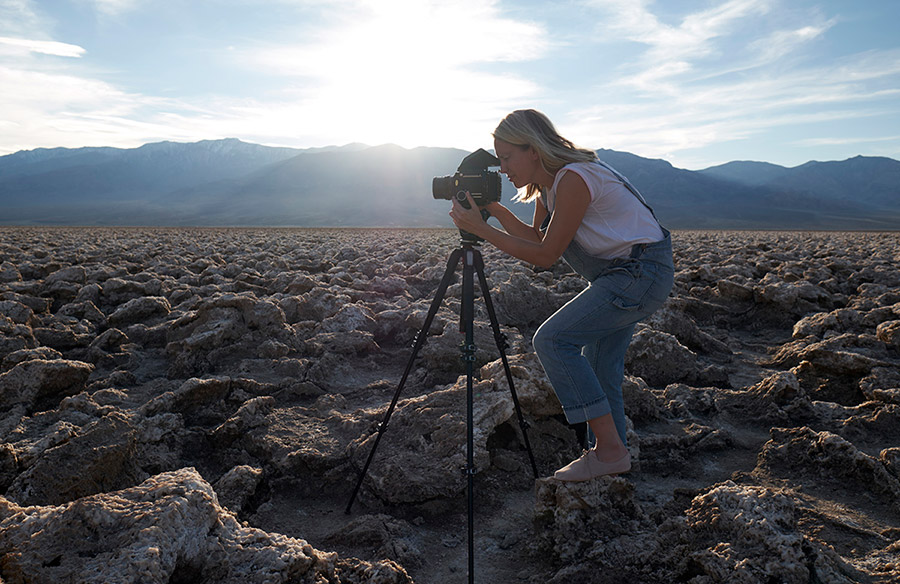 New electriclimefilms director Clare Plueckhahn is a key believer in collaboration and creating textural and visceral storytelling.
Plueckhahn, who electriclimefilms represent in Australia and exclusively in Asia and the Middle East, is a multidisciplinary creative whose work spans across film, photography and installation.
She has produced and directed short films Lunchbreak and Horseplay, and was awarded a highly sought-after director's attachment on Picnic At Hanging Rock, funded through Film Victoria, before directing three episodes of Neighbours.
With an overall artistic slate focused on empowering women and emotive storytelling, Plueckhahn has collaborated on projects with Kotex, Aesop and Centrum, continuing to expand her creative exploration & collaboration.
Says Plueckhahn: "Through my poetic and visceral storytelling, I always aim for the audience to get swept up in the ride – even if it's only for a fleeting moment.
"I believe the team directors surround themselves with makes a big impact on their vision, so I try to choose my collaborators very carefully with the project's creative bigger picture in mind.
"Coming from a photography background, I really feel at home leaning on the power of visual storytelling and creating textural and visceral experiences for the audience. My father was an amateur photographer, and when I went through a tricky period in my teens he set me up a photography darkroom at home, essentially to keep me in eyesight!
"This did mean though that I was experimenting with film photography from a pretty young age. I particularly loved to explore the impact of colour as an emotional element in my frames, and how lighting is such a powerful tool in cinematography.
"Now in pre-production, I always deep dive into the photography world when crafting my director's vision, as I feel it tells a story when words cannot. I've found working in this way conveys an arresting and clear indication of my tone, making sure everyone is on the same page creatively."
To see Plueckhahn's work, click here.
To learn more about electriclimefilms, click here.