Digitas, the Connected Marketing agency, has recently partnered with a visual artist and sound architect to deliver an experiential campaign for Stoneleigh Wild Valley that captures the wine brand's unique philosophy and winemaking practice.
Briefed to introduce Stoneleigh Wild Valley to a new generation of Australian wine lovers, Digitas created a bespoke 60-second film. Titled 'Original Art by Stoneleigh', the film debuted as the centerpiece of a wine tasting exhibition in Melbourne curated by Electric Collective.
The creative idea behind the film centered on Stoneleigh Wild Valley's 100 per cent wild-fermented natural practice that signals a return to the ancient art of winemaking; where grapes are carefully selected and nature is trusted to take care of the rest.
To excite wine lovers, Digitas teamed up with visual artist Susie Sie and experimental sound designer Nikolai Von Sallwitz to create a sensory experience. Every frame and sound included in the film is inspired and sourced
from Stoneleigh Wild Valley.
Adopting a completely analogue approach, Sie transformed the wine itself into a visual language, accompanied by Von Sallwitz's rousing score featuring natural sounds from the Stoneleigh vineyard and from the Wild Valley wine itself.
Says Simon Brock, creative director, Digitas: "Stoneleigh Wild Valley wines are both rich and complex
– each one an original, wild fermented work of art. Our idea captured the essence of the product to create an ode to Stoneleigh's minimal winemaking philosophy and craft."
Says Rohan Nayee, global marketing manager, Pernod Ricard Winemakers: "In search of a distinctive way to express the unique nature of Stoneleigh Wild Valley, we partnered with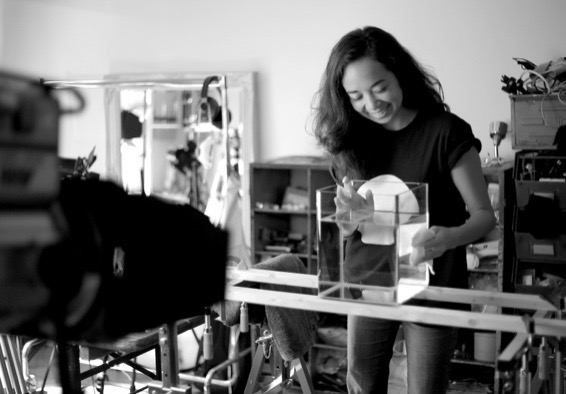 Digitas to bring to life the raw beauty of Wild Fermentation. The unexpected and visually impactful filmic experience the agency orchestrated was unlike anything else I have seen at a wine tasting event."
Client: Pernod Ricard Winemakers
Brand: Stoneleigh Wild Valley
Creative Director: Simon Brock
Client Lead: Susan Montgomery
Director, Visual Artist: Susie Sie
Shooting Assistant: Remo Gambacciani
Executive Producer: Lars Wagner
TVC Editor: Marsha Levina