With just over a month to go, a thousand of Australia's finest creatives are set to descend on Brisbane Powerhouse to experience the future of design-led innovation at The Design Conference (TDC) 2022, June 09-11. Book Now using the code CampaignBrief15 and receive 15% off today.
Featuring internationally acclaimed creatives; Mark Green (The Monkeys), Linda Jukic (Accompany), Ant Donovan (Frost* Collective), Bryony Cole (Future of Sex), Mark Braddock (Block) and Amy Sutton (Anthologie) amongst many, attendees are in for three days of light-speed learning, primed to reshape the way they think about creative futures.
Supplementing this world-class suite of Keynotes is a series of hands-on Workshops and Showcases that demonstrate how these world-class creatives consistently attract culture-changing clients.
Founder Matthew Haynes expressed the following: "We've pulled out all the stops for this one. From punchier, 30-minute Keynotes to an incredible swag of optional side-events and highlights, this year's conference dwarfs anything we've done in the past. To say I am excited is an understatement.
"We've curated an incredible group of speakers who are open to sharing their most important personal and professional insights. With something for every creative archetype, I think this year's conference will be a total game-changer— it doesn't get any better than this."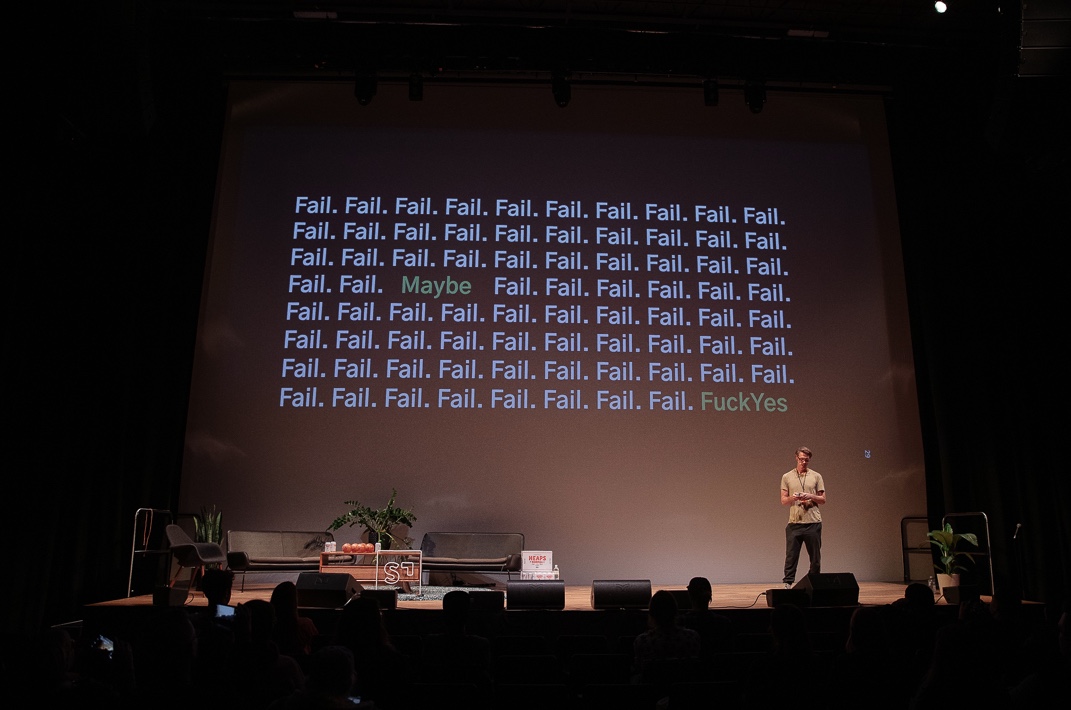 While content has always been king at TDC, Haynes has designed this year's conference around a next-generation AV experience in collaboration with Xzibit Events. With no expense spared, TDC 2022 will leave its attendees in awe.
Book Now using the code CampaignBrief15 and receive 15% off today.
Final Release Passes are now available with groups receiving up to 20% off. Visit → thedesignconference.com.au for more information.
Keynote speakers:
Alex Paioff/ Co-Founder/ MITP
Amanda Syzlo-Duncan/ Creative Director/ Interbrand
Amy Sutton/ Managing Director/ Anthologie
Ant Donovan/ Partner/ Frost* Collective
Bryony Cole/ Entrepreneur/ Future of Sex
Dewani Shebubakar/ Design Director/ Today
Fraser Johnson/ Co-Founder/ MITP
Gabi Fountain/ Creative/ Block
Gareth O'Brien/ Executive Creative Director/ BUCK
Jack Musset/ Creative Director/ Motherbird
Jane Duru/ Design Director/ R/GA
Jessy Cameron/ Entrepreneur/ Meld Ventures
Jim Fuller/ Co- Founder/ Fable
Jo Roca/ Creative Director/ For The People
Justin Ridler/ Artist/ Independent
Karan Singh/ Artist & Illustrator/ Independent
Kellie Campbell/ Creative Director/ Parallax
Kim Moyes/ Music Producer/ Independent
Luke Brown/ Creative Director/ TCYK
Linda Jukic/ Creative Director/ Accompany
Mark Braddock/ Creative Director/ Block
Mark Green/ Chief Executive Officer/ The Monkeys
Max Harkness/ Co-Founder/ Co-Partnership
Mike Tosetto/ Founder/ Never Sit Still
Patrick Ball/ Graphic Designer/ MITP
Rhys Gorgol/ Founder/ TCYK
Sumita Maharaj/ Design Director/ Re
Tim Pearce/ Managing Director/ Frame
Todd Vanneste/ Creative Director/ Weekdays
Ros Horner/ Executive Creative Director, AKQA
Zoe Crocker/Motion Designer/ Never Sit Still
Zoe Green/ Creative Director/ Co-Partnership
Less than 150 Final Release Passes Remain with Digital Streaming tickets also available.
For more information or to secure your passes, visit thedesignconference.com.au
We have 30+ Universities registered around the world and to support the next generation we offer complimentary access, to get set up please email hello@thedesignconference.com.au
Additional quotes from attendees:
"Mind blown, this conference was so much more than I expected. Fantastic speakers delivered and I met the most amazing people. I booked for 2020 while sitting at the closing of 2019. I attended various conferences in the year and nothing compared. Well done to all the team." – Lisa Galea,  creative director – Burning Love Creative
"Hands down the best conference I've been to yet." – Davina Rogers 
"An excellent experience with inspirational and entertaining speakers from a diverse range of backgrounds and fields. Something for everyone regardless of your experience level, with plenty of practical insight and takeaways to back up the fun (especially in the breakouts; pick-your-own style). Great job guys, well worth the trip." – Chris Kelly