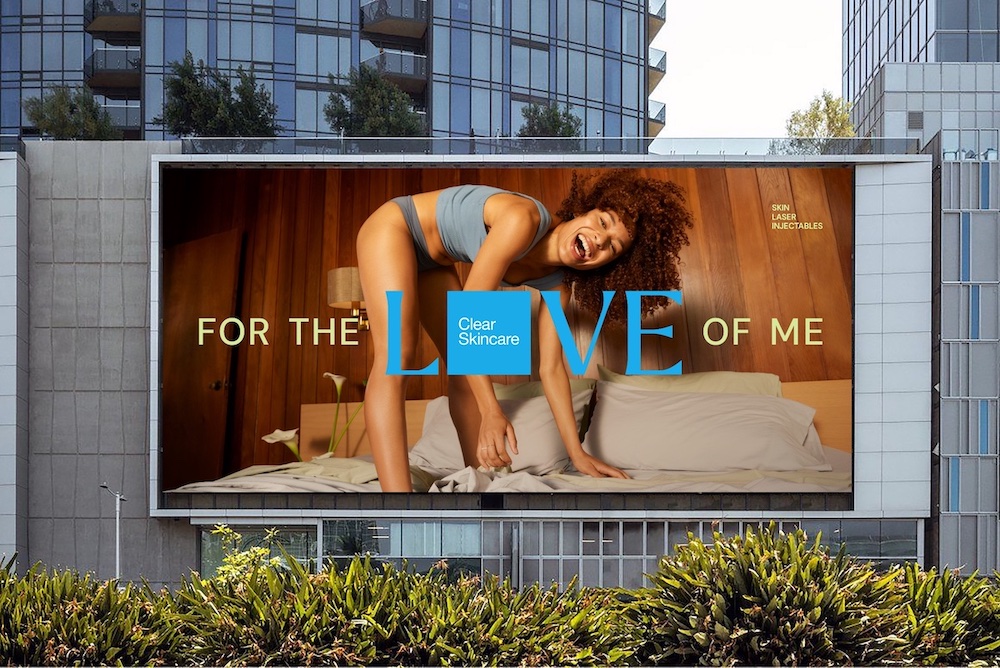 Clear Skincare Clinics has revealed its biggest brand refresh since its inception two decades ago with Enero Group agencies BMF and Orchard partnering to overhaul the business' creative platform, visual identity, website and CX.
The brand refresh signifies a deep-seated commitment to helping Australians and New Zealanders to feel confident and happy in their skin.
Leading the digital and CX, touchpoints, Orchard has re-designed Clear Skincare's website to overhaul the customer and ecommerce experience and bring to life the new brand.
Accompanying the newly launched website and visual identity, Clear Skincare has launched a campaign 'For the love of me', which aims to redefine beauty standards and inspire a new era of self-expression and self-love.
The total scope of work includes a mix of strategy, data, creative, CX, design and development.
Says Gavin Bell, head of marketing at Clear Skincare: "This is a significant moment for our business, and we couldn't be more thrilled with the work. Clear Skincare has always been passionate about making people feel confident in their own skin and we want the whole country to connect with that. This work brings the best in marketing bear – an emotive brand with a long term view, a strong market offering and a category leading experience."
Says Mikaela Crimmins, head of strategy at Orchard: "In the world of clinic treatments, getting started can be tough. Some people worry about cost, some worry about judgement and others question how to justify the investment in themselves. But when we met Gavin and sampled the brand (tough job!) we felt that gentle joy that Clear Skincare delivers. The kind of joy that doesn't come from doing it for the external gaze, but from doing something nice for yourself. And this is what Clear Skincare delivers by being simple, personal, real, and affordable – core principles we have connected from brand through to experience."
Says Lucy Kough, creative director at BMF: "In the world of skincare, there's so much pressure on people to either meet a beauty standard or support a grand purpose against it. It all feels like hard work. We wanted to remind people that caring for your skin, at its simplest, is an act of self care. Like brushing your hair. Or taking a walk in the sun. And when we do put our own needs first, whatever they are, it actually feels really good."
The rebrand and campaign will be unveiled across various platforms, including outdoor, BVOD, radio, digital channels, in-store, social media, and at all Clear Skincare clinics across Australia and New Zealand.
Client: Clear Skincare Clinics
Digital agency: Orchard
Design and Creative Agency: BMF