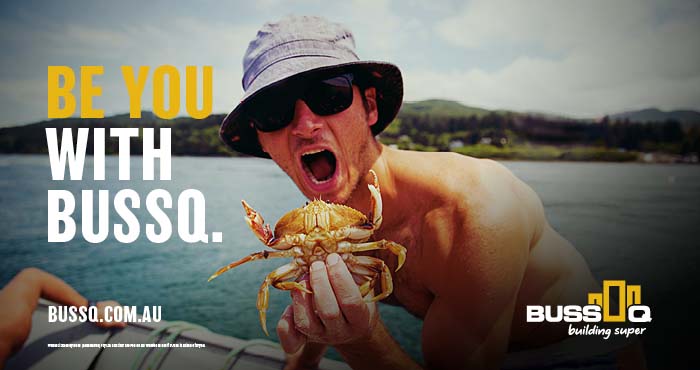 BUSSQ, a superannuation fund purpose built for the tradie market, has launched a new campaign in South East Queensland via Brisbane independent agency next Thursday.
BUSSQ has been taking care of super for workers in the building and construction industry for over 34 years. Representatives have been visiting work sites, cooking sausage sizzles and educating tradies on the benefits of being with BUSSQ. It was time to go bigger with an above the line campaign. The campaign focuses on demonstrating that with BUSSQ your super is sorted leaving you to get on with the other important things in life.
The campaign for BUSSQ, developed with media teams from Posterscope, Carat and iProspect, is predominately digital out of home, with video playing on gym TV screens, supported by radio and digital social activity in the mix, to reach the target market of tradies aged 25 to 54 in areas where they are driving to work sites.
According to next Thursday principal Dan Adler, BUSSQ has been an exciting journey for the agency. "You never know what's around the corner and that was certainly the case with this project. Approximately four weeks from meeting with BUSSQ we had a campaign ready to go to market. I'm very proud of how all parties collaborated. We could not have done it without all shoulders to the wheel. Mirko and his team at BUSSQ are a dream team to partner with and we look forward to establishing a long-standing relationship, working together, helping to build tradies' super so their future's sorted."
Says Mirko Roettgers, Head of Digital Transformation and Technology, for BUSSQ : "This has been one of the most impactful campaigns BUSSQ has ever undertaken. It was a challenging project considering the time frame from brief to going to market. That being said, the team at next Thursday are such a pleasure to work with. Quality of work is outstanding and day to day management of jobs was very organised and efficient. We're all really proud of the campaign creative and we look forward to working with them on future projects."
• Dan Adler – Managing Director, next Thursday
• Andy Iles – Creative Director, next Thursday
• Dave Maunder – Head of Art, next Thursday
• Shelley Rigg – Head of Digital Content, next Thursday
• Mic Liu – Business Director, Posterscope
• Alex Chapman – Group Business Director, iProspect
• Ashley Dunn – Business Director, Carat
• Mirko Roettgers – Head of Digital Transformation and Technology, BUSSQ