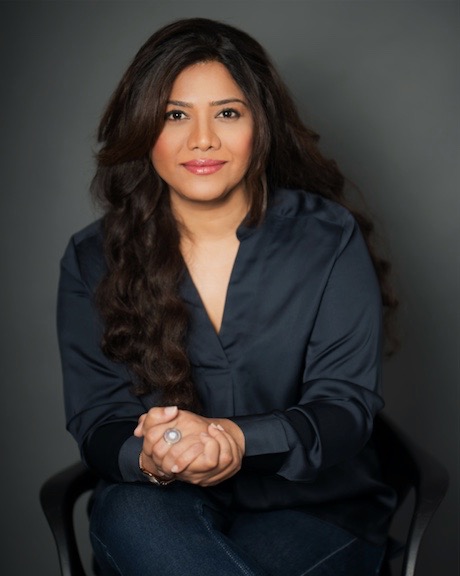 Creative technology platform Bonzai, which has an office in Australia, has announced the appointment of Tresa Paul to the newly created role of 'global head – marketing', to spearhead an intensive international marketing strategy and further drive its leadership in the digital advertising vertical.
Most recently Paul was senior vice president of Ogilvy & Mather India.
The appointment is part of a wider ambitious growth strategy designed to enable Bonzai to extend its reach into overseas markets and gain market share in the highly competitive adtech space.
Says Rahul Pandey, co-founder and chief executive officer, Bonzai: "We couldn't be more delighted to welcome Tresa to the Bonzai leadership team as we enter the next phase of our exciting journey towards global growth.
"For the past seven years, we've focused on building and refining our technology platform to create a more impactful and transparent way for Australian brands to engage with their customers."
"With a strong client base and growing each day, this next phase is about leveraging our current position and ensuring our marketing efforts fuel our global ambitions."
"This is where Tresa's extensive experience and diverse skillsets come into play. Having worked across brand marketing, advertising and corporate identity, Tresa is the innovative, agile and globally-minded marketer we need to boost our industry profile as we continue to grow."
In her role at Ogilvy & Mather India, Paul successfully built Ogilvy Mumbai's B2B expertise while leading Vodafone Business Services. Throughout her career, she has worked on leading brands like AT&T, Vodafone, Idea Cellular, Tata Tea, Lenskart.com and Vector Consulting, amongst others.
A seasoned expert in marketing and communications, Paul has managed a range of global, SME and startup brands that have bagged numerous effectiveness awards at AME, Effie and WARC.
Her role at Bonzai will see her work closely with Pandey to ensure brand, marketing and sales strategies are strongly integrated and aligned.
Says Paul: "Developing a global marketing infrastructure from the ground up in a dynamic digital technology space is exciting! It opens up fresh opportunities for innovation, disruption and growth.
"It's both a powerful and challenging time to be part of the adtech industry – a place where the future of brand engagement is happening in one of the fastest-evolving and competitive environments, both in Australia and globally.
"I'm looking forward to building upon the growth strategy that Rahul and the Bonzai team have developed so far, while elevating Bonzai as a brand and engaging with our customers in more personalised ways.