The New Zealand Defence Force goes deep in a new recruitment campaign from Clemenger BBDO, in close collaboration with The Glue Society and Gladeye.
After the isolation of the pandemic, research shows more than ever, young people are seeking connections. They want a crew. To show that true belonging can be found in the Navy, Army or Air Force, the NZDF has launched RUN DEEP. A fresh creative platform designed to show the bonds forged by extraordinary experiences.
To prove it, RUN DEEP kicks off with the launch of CODEWORDS. Unexpected words that unlock the deepest of mateships.
Says Brigid Alkema, CCO, Clemenger BBDO Wellington: "When we set out to find our CODEWORDS, we had no idea what we'd get. To have the opportunity to juxtapose the strength of our military with the intrigue of the CODEWORDS is a testament to our client's trust in this brave new direction. Because of what those who serve do, and the experiences they share, they're more than just workmates. Their bonds are special. They're unbreakable."
CODEWORDS can be found in cinema, as thumb-stopping social teasers and on OOH. Scanning or tapping each CODEWORD instantly unlocks the story behind it.
Says Lieutenant Colonel Sandra Patterson, director of Defence Recruiting: "Many of those serving remember the campaign that was running when they joined. Military advertising captures the zeitgeist of the time. They tell a story about the generation they're trying to attract. CODEWORDS and the RUN DEEP platform are particularly poignant in a post pandemic world when our audience is searching for real connection."
Says Pete Baker, Glue Society: "Through our 15 stories we wanted to bring out the realness of the people, by heroing them in an authentic, relatable and contemporary way. CODEWORDS gives our audience a fresh perspective on what it means to be in the NZDF."
See all the stories at codewords.nz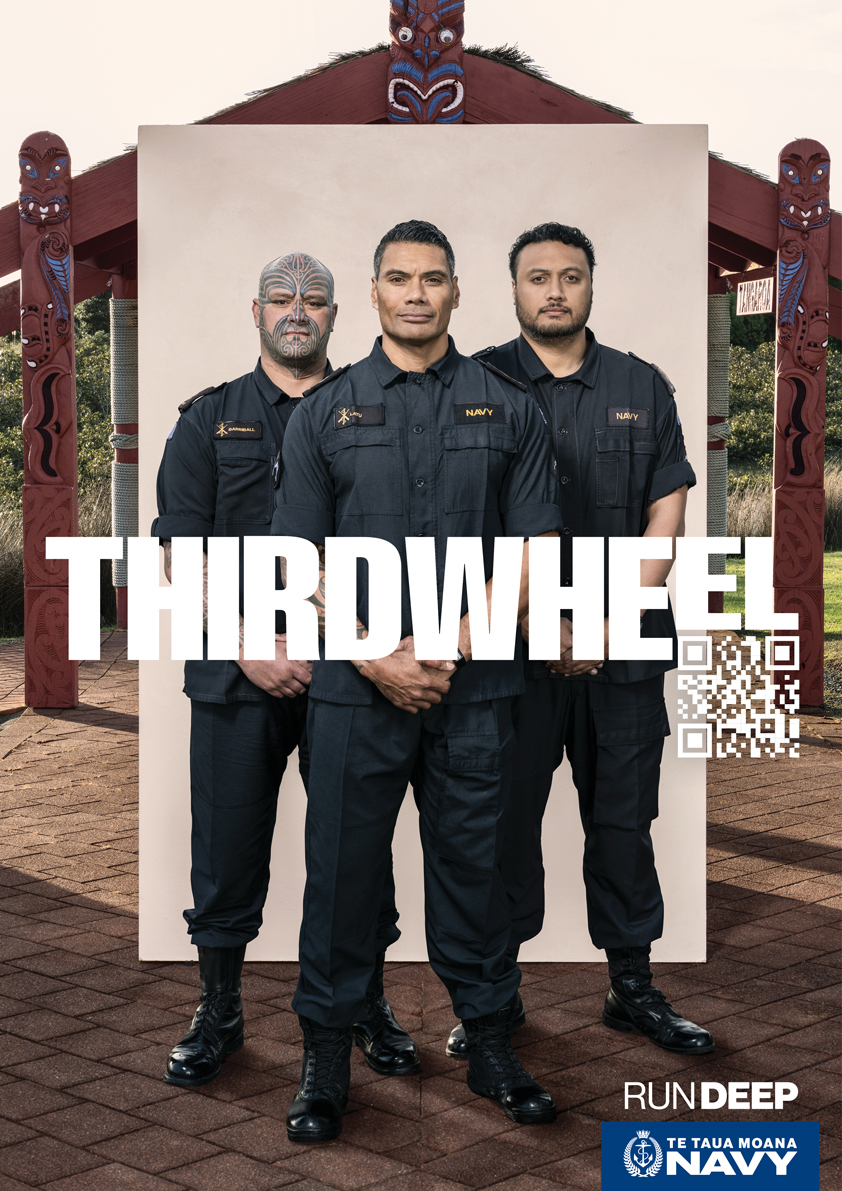 Creative Agency – Clemenger BBDO Wellington
Media Agency – OMD
Production Company – Revolver
Directing Collective – The Glue Society
Director – Pete Baker
Photography – Derek Henderson
Digital Design – Gladeye
Music – Cam Ballantyne, Beatworms