Bank Australia has this week launched 'How to Change the World in 60 Seconds', an ongoing documentary series, created and produced by independent agency Good&Proper, that tells minute-long tales of Bank Australia customers who are having a positive impact for people and the planet.
'How to Change the World in 60 Seconds' is an antidote to doom-and-gloom news narratives; bite-sized pieces of inspiration that provide Australians with stories about people taking action on the issues that matter most to them. Because whether it's building inclusivity and equality, standing up for animals or tackling the climate crisis, big change is made up of many small actions.
Says Nicole Hunter, head of marketing, Bank Australia: "Our customer community is just so inspiring," says Nicole Hunter, Bank Australia's Head of Marketing. "There are so many of them working to create impact and build a brighter future for people and the planet. It's a genuine privilege for us to be able to share their stories, to showcase the importance of their work and to amplify their values.  More than an exercise in branding or marketing, we really hope this series helps people feel connected, empowered and inspired to start making change in whatever ways they can."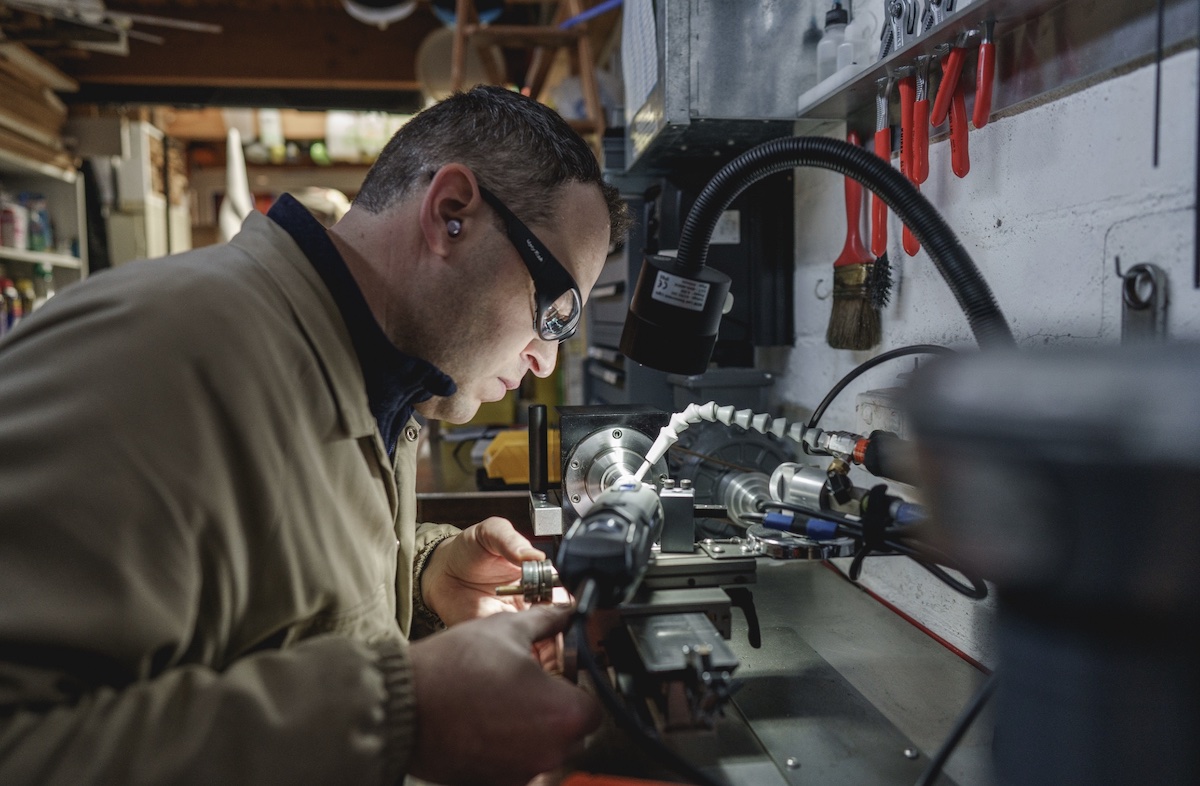 With new episodes dropping throughout 2023, 'How to Change the World in 60 Seconds' launches with the stories of five Bank Australia customers: Marlena, a badass music journalist, world traveller, sky diver and author who is on track to be the world's first wheelchair user in space; Jayneen, a children's book author who is a pioneer in consent and body safety education; Girius, an industrial designer who creates specialised tools to help injured and forgotten animals; Mike, a trailblazer of the circular economy who turns unwanted pianos into new things; and Kirby, a skateboarder with a social mission.
The 'How to Change the World in 60 Seconds' documentaries and stories were created by Good&Proper, whose relationship with Bank Australia spans five years. Design and website copy was handled by Silver Lining Agency.
Says Oliver Pelling, managing director, Good&Proper: "Being able to meet, shoot, interview and learn from these incredible Bank Australia customers was an absolute highlight of 2022. Bank Australia's commitment to capturing and sharing these stories shows just how much they care about their community and promoting more positive narratives."
With the first five episodes in the series live now, new episodes will be released via the Bank Australia website and directly through Bank Australia social channels through 2023.
Watch the series now: bankaust.com.au/changetheworld
Bank Australia
Head of Marketing: Nicole Hunter
Senior Marketing Consultant – Brand & Advertising: Jack Thompson
Senior Marketing Consultant – Content: Lucy Berry
Senior Marketing Manager – Digital: Claire Waite; Rebecca De Beer
Senior Marketing Consultant – CRM: Clara Kiefel-Johnson
Website Lead: Mona Mahable
Marketing Consultant – Web: Patrick Mason
Marketing Consultant – Socials: Jade Delios Callanan
Good&Proper
Managing Director: Oliver Pelling
Head of Content: Taryn Stenvei
Content Manager: Emily Kratzmann
Social and Content Producer: Kelsey Caruana
Producer: Tayla Gentle
Senior Editor: Tom Mannion
Videographers: Ben McNamara, Liam Neal
Collaborators
Website copy and design: Silver Lining
Website: Paper Giant
Media agency: Alchemy One