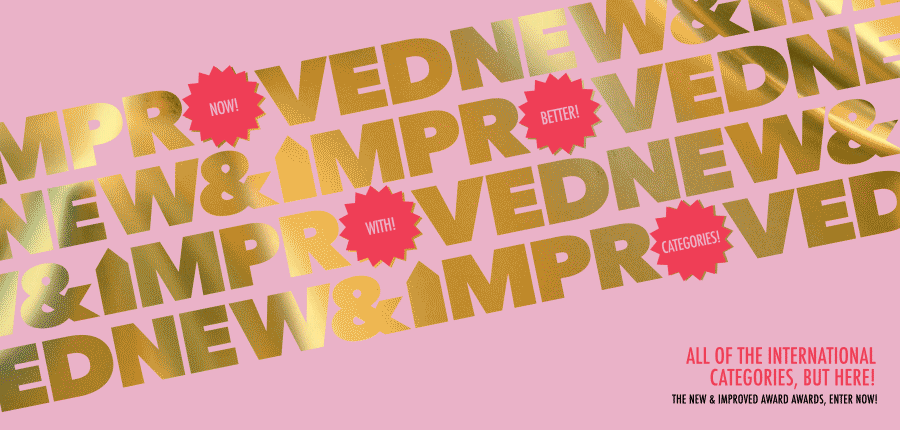 The Australasian Writers and Art Directors Association (AWARD) Awards has today announced a major revamp as entries officially opened for the 41st year of the AWARD Awards program.
A significantly expanded list of eligible categories – including several entirely new categories – and an overhaul of the AWARD Awards program are included in today's announcement.
Says Cam Blackley, chair, AWARD: "This year marks a major revamp of the AWARD Awards categories to better align us with international creative award shows, as well as opening up entries to a broader range of entrants."
This year AWARD will also launch a refreshed AWARD Awards program, including a three-day festival of industry events, with details to be announced soon, from 25 – 27 March 2020. This will feature a retrospective 40th Anniversary Hall of Fame celebration at the Museum of Contemporary Art, and will culminate with a new-look 41st AWARD Awards ceremony on the final night.
Says Blackley: "The Awards night will be different, with a sit-down dinner, the judging will be tougher and live, so winners won't be known in advance, and that's just a taste of the activities and changes we've planned.
"We've been in consultation now for half a year with international bodies and the industry here and we think you're going to like it."
Entries are open with an 'early bird' discount of 10% (ending at 5pm AEDT on Monday 28th October), with entries closing at 5pm AEDT on Friday 29 November.
Late entries will be accepted up until 5pm AEDT Monday 9 December, however late entrants will pay an additional fee.
The newly-structured categories now include Health and Wellbeing, Media and, in an exciting new partnership with the Account Planning Group (APG) a Creative Strategy strand.
Categories have also been expanded across the board to appeal to a wider range of entrants, reflecting a renewed push to fairly represent the best creative output from across Australia, New Zealand and South East Asia. This includes the addition of several new sub-categories in Design and across all of the Craft strands.
This year's Call for Entries creative theme is 'New & Improved', which Blackley said "helps us communicate the diverse range of true differentiators we have in a clear and stylish way to awards coordinators, PAs, creatives, media companies and the wider creative community.
"There's a lot happening to refocus and keep AWARD relevant for the next 20 years from a modern communications point of view. Therefore this year's Call for Entries campaign couldn't be a generic award show 'win gold blah blah jealousy' idea because we've a lot to say with new format, new categories including media, APG Strategy, Purpose and so on, to reflect international standards."
As Australasia's preeminent awards ceremony recognising the finest creative minds from Australia, New Zealand and South East Asia, AWARD will be accepting work completed within the eligibility period of 1 January 2019 to 31 December 2019 (with the exception of Planning categories which have an extended eligibility period of 3 years).
For more information and to submit your entries, please visit https://awardonline.com/awards/call-for-entries-2814.