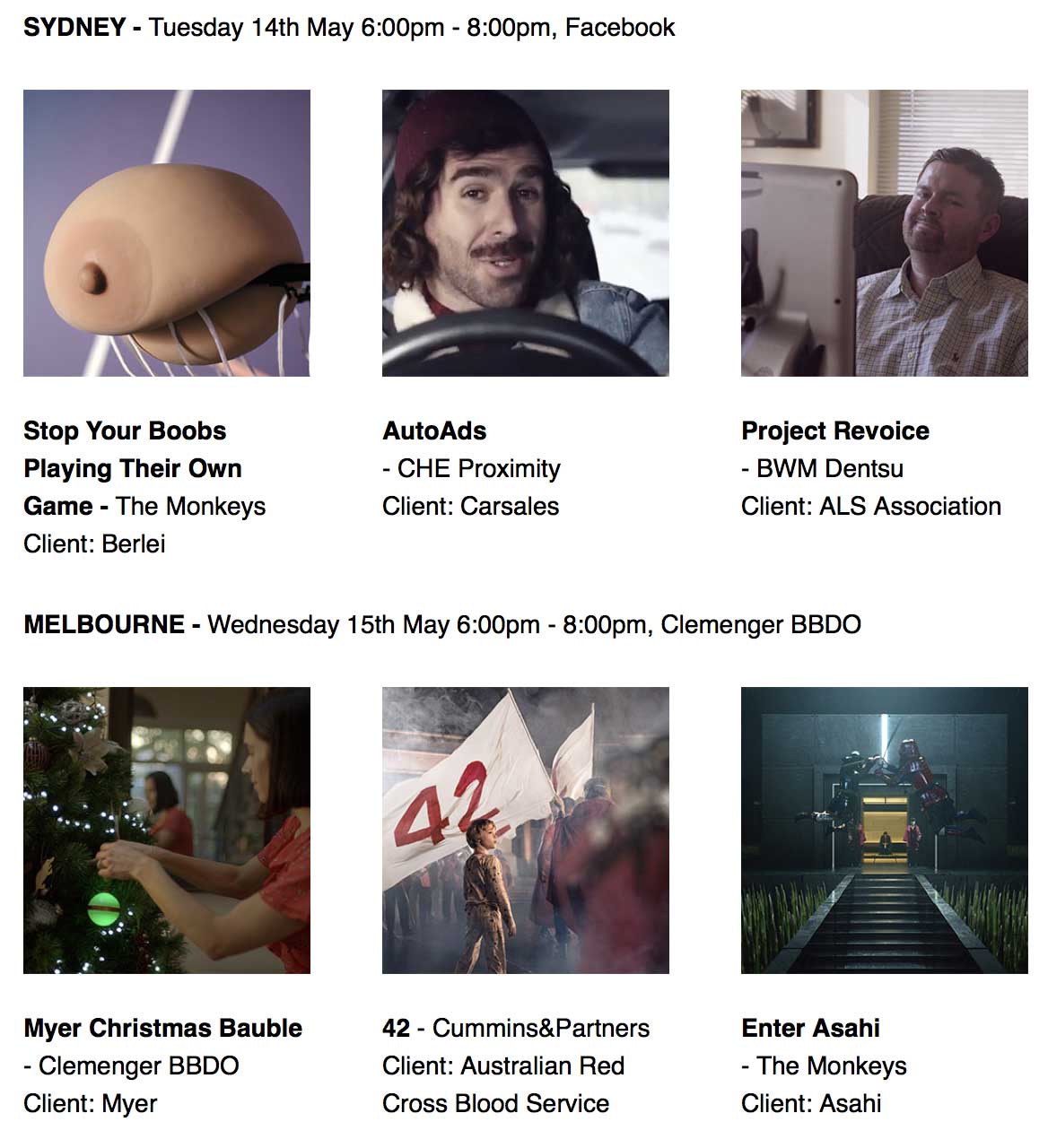 The 'Work Behind the Work' is an exclusive AWARD event bringing you inspiring behind-the-scenes insight into some of Australia's finest campaigns and the teams involved in bringing them to life.
AWARD has asked some of the best in the business to come along and share their infinite wisdom. They'll talk about process, inspiration and the all-important client relationships. This event is about asking questions, getting answers and having a glass of wine.
The full list of speakers to be announced very soon.
Sydney
Tuesday 14th May
6:00pm – 8:00pm
at Facebook
Melbourne
Wednesday 15th May
6:00pm – 8:00pm
at Clemenger BBDO
$25 for members
$50 for non-members