Wild Turkey, in partnership with Eleven, has launched an off-grid wilderness cabin, design directed by Matthew McConaughey as part of the brand's With Thanks charity initiative, and is now available for public bookings.
The campaign was developed to encourage more Australians to reconnect with the wild, while giving back to ensure it's protected and preserved for future generations.
The cabin, named The Reserve, was co-designed by McConaughey in partnership with Australian builders from travel start-up Unyoked, to ensure it aligned to Wild Turkey's unapologetic commitment to its craft, and history of doing things the right way for nearly 100 years.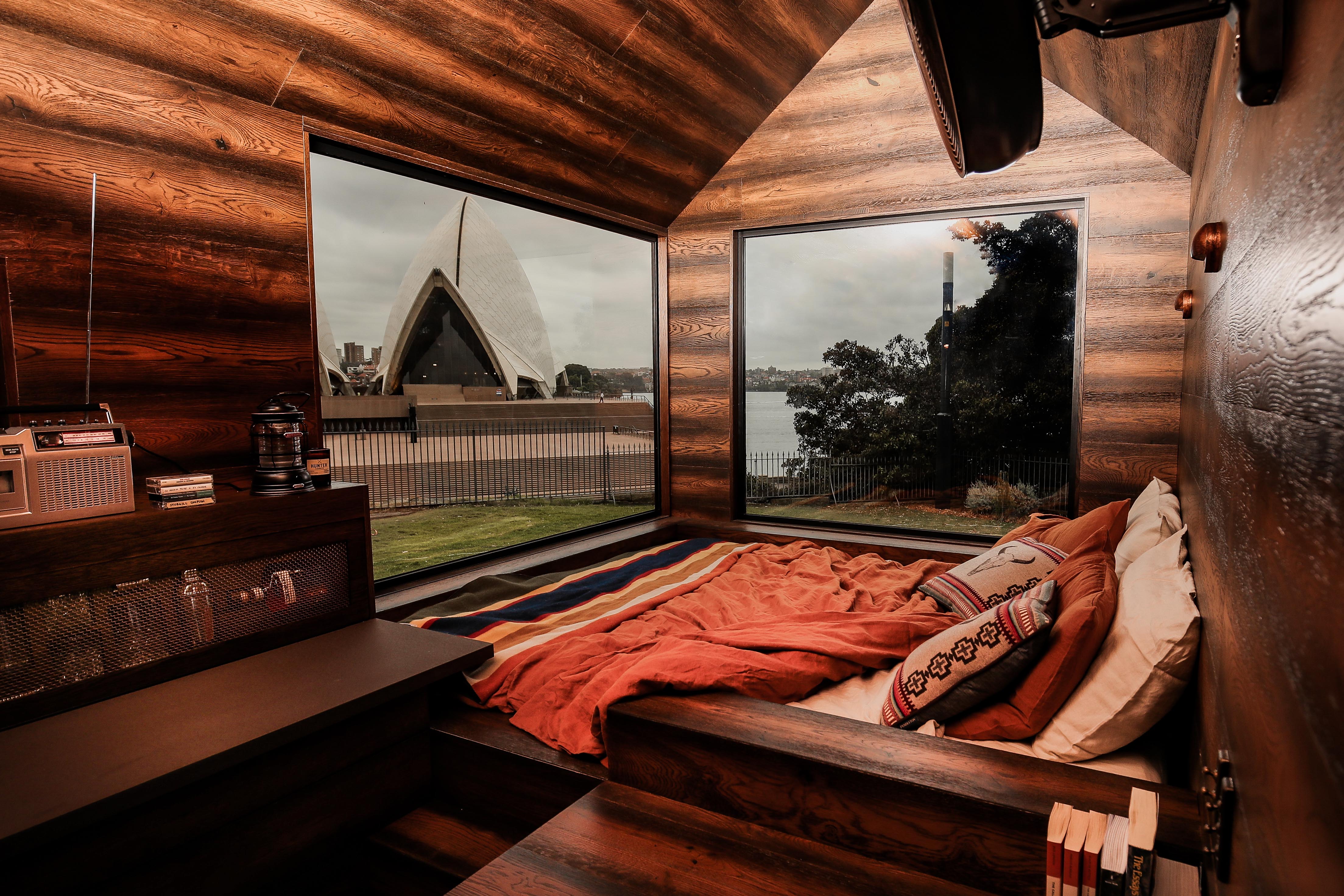 The cabin was revealed at the iconic Bennelong Lawn, overlooking Sydney Harbour and the Sydney Opera House, where McConaughey featured in a 60" social content video, stills and media interviews to launch the campaign.
The social content video is now live across Wild Turkey's social channels.
Since its launch, the cabin has been relocated to a remote area of New South Wales' Central Coast, where a percentage of proceeds from the public stays will be donated to the Foundation for National Parks & Wildlife. In addition, $1 from every bottle of McConaughey's Wild Turkey Longbranch sold in November and December will be also donated to the Foundation.
Says McConaughey: "I've always been in awe of Australia's natural beauty. My hope now is that The Reserve by Wild Turkey x Unyoked cabin will inspire Australians to reconnect with nature as an antidote to the frenetic pace of life. I'm also proud that the cabin will form part of the Australian Wild Turkey With Thanks initiative that will support people and organisations who demonstrate unwavering conviction to preserving and protecting Australia's great wilderness and wildlife."
Says Nicole Stanners, marketing director – Australia and New Zealand of Campari Group which owns Wild Turkey: "Our local brand purpose for Wild Turkey is to encourage Australians to connect with themselves and the real outdoors, so we are passionate about working with people who have an unwavering commitment to protecting and preserving the wild. Through an organic and authentic partnership between our Creative Director Matthew McConaughey and Unyoked, we've been able to create an immersive physical wilderness experience for consumers that also gives back to the conservation community."
Says Russ Tucker, executive creative director at Eleven: "We wanted to create a platform with purpose and meaning. Creatively partnering with Matthew McConaughey and Unyoked helped us build something real and meaningful. Encouraging more Australians to disconnect, in order to reconnect with the wild."
With Thanks and The Reserve by Wild Turkey x Unyoked cabin is the first step in a number of planned sustainability and conservation initiatives from Wild Turkey to be rolled out in coming years.
The campaign follows Wild Turkey's ongoing commitment to celebrating acts of conviction, and the wilderness, building on their heritage and story. Which included a series of 'Spirit of the Wild' physical brand activations and the launch of the global content series, 'Talk Turkey'.
Creative & PR: Eleven Sydney
Production: Bolt
Cabin build: Unyoked
Wild Turkey
Nicole Stanners – Marketing Director, ANZ
Mark Little – Group Marketing Manager, Dark Spirits
Kirsty Basman – Senior Brand Manager
Alun Dabner – Brand Manager
Cara Beh – Brand Manager