By Jonathan Kneebone, co-founder of The Glue Society.
If truth be told, 2019 wasn't a year that many of us will choose to remember fondly. Or while we're on the subject fondle memorably.
This was the year that five-letter politicians rose up as one and invited four-letter rebukes. Trump, Boris, Putin, Scomo. (How good is Scomo? Not very it seems).
Yes, 2019 was like an awful game of Scrabble. And most of the time we were left trying to make sense of a bunch of meaningless vowels or consonants.
But a seven-letter word (Jacinda) gave them all a lesson in leadership, empathy and respect. It's not lost on anyone that she happens to be the only woman amongst them.
The year could best be defined as crazy at the best of times.
And it seems, crazy times demand even crazier ideas from those of us in advertising to get noticed.
When the President of the United States is issuing semi-serious tweets with his head photoshopped onto Rambo's body, that certainly raises the bar. And when a 16-year-old girl from Sweden is doing more about climate change than the entire UN assembly – and then POTUS issues a semi-serious tweet with his head photoshopped onto her body…then you know you are going to seriously need to raise your game just to make the headlines.
But there are two ways to counter crazy. The good and the bad. And unfortunately for some, this led to some significant errors in judgement.
Creativity and creative judgement are the two things agencies and creative directors have left to separate themselves from the mayhem – and to rise above it.
It's why ECDs get that extra E. But sometimes as we know that E can go to people's heads.
Gillette decided to blame their entire target audience for everything that was wrong in the world by suggesting they were entirely responsible. And simultaneously irresponsible.
Cadbury attempted to counter racism with a twirly logo designed by a committee of art directors and designers.
The Heart Foundation blamed people with heart disease for being totally heartless.
Sportsbet decided that sexist Benny Hill gags were ok almost 30 years after even he'd stopped making them.
(If you are going to suggest you want your customers to gamble responsibly, frankly you have to advertise responsibly. Otherwise, we all know you are pretending.)
Hornbach made racist jokes about the Japanese and then messed up their apology, Peloton patronised women by suggesting they needed changing and should be eternally grateful to the man in their life, and Gucci designed a jumper that couldn't have been designed to be more offensive even if they'd tried.
What do all these have in common?
Well someone, somewhere lost the plot. But I suspect the reason is that they wanted to do something solely to get noticed. To just make a name for themselves. To take on the crazy news cycle and win with something even more crazy.
But that's where Apple's kind of Crazy Ones come into their own.
As we know, they are crazy with good intentions. With sensitivity and integrity. With mutual benefit and in-built respect. With shared reward. And without discrimination or prejudice.
It seems like if you have taken the time to work out what you stand for, and stand up for what is right, then you can still be creative – and in fact, you can move the world forward and actually get noticed at the same time.
The highlights of this year have something in common I suspect.
But before working out what it is, let's reflect on the work which decided to rise to the challenge rather than sink to the bottom.
Kim Gehrig's work with AMV BDDO for Libra celebrated the vulva – and worthily won a black pencil at D&AD as a result.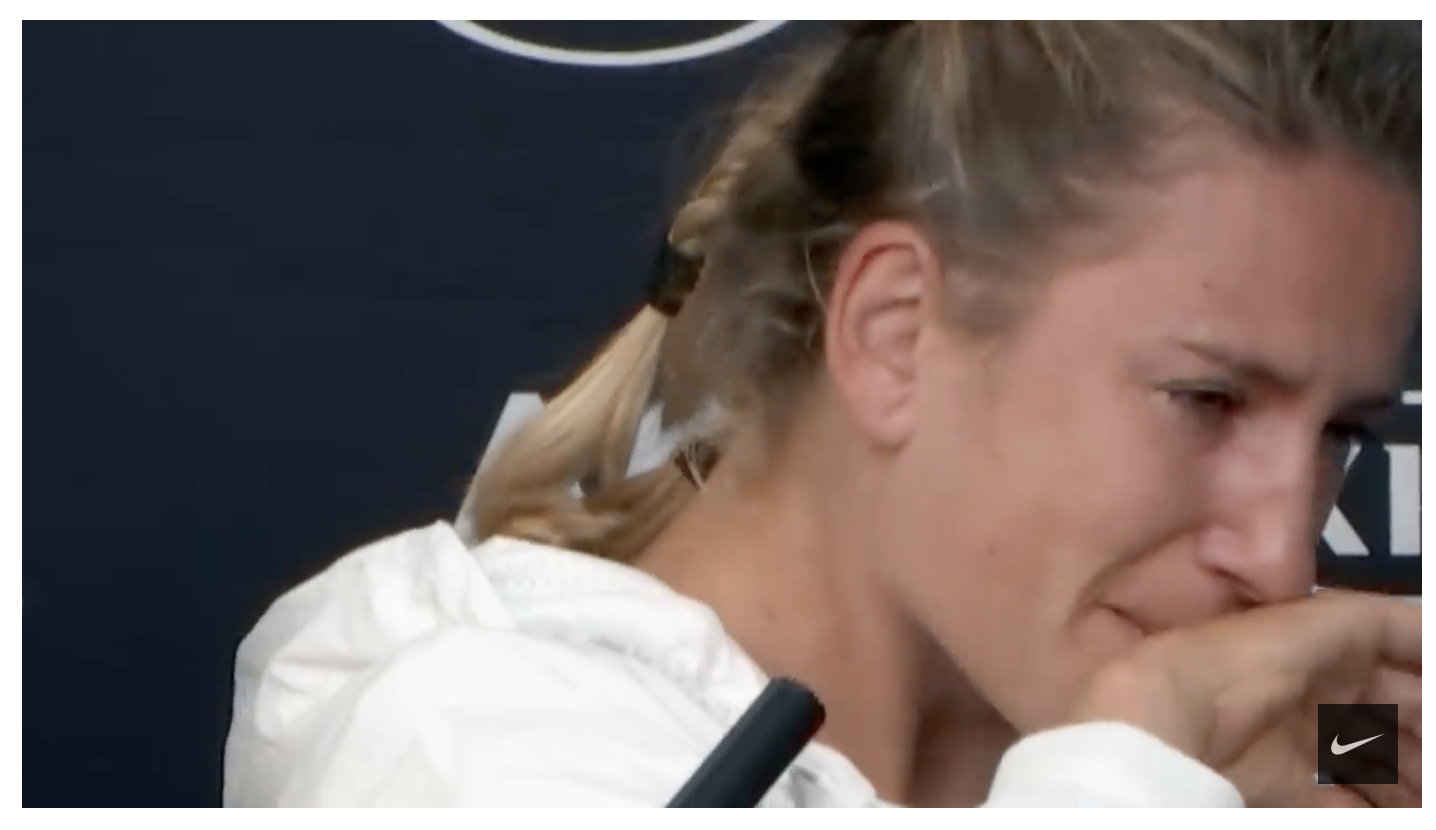 The fact that Kim was also behind the W&K Portland/Nike 'Dream Crazier' (yes, there's that word again) film featuring Serena Williams makes it a year when she cemented her place as one of the leading directors in the creative industry right now.
Again, it's not lost on anyone that she happens to be one of the few women directors amongst this male-dominated discipline.
And if this is a sign of what happens when our industry gets more diverse voices rising to the top, then we all need embrace and encourage this change.
For me, some of the greatest work of the year came from France. In amongst rioting, they were having a creative renaissance.
There was a lovely film about a widower learning a recipe to better remember his dear departed wife for Intermarché. A couple fighting the desire to break up for Lacoste. An emotional story about two exchange students falling in and out of love over the 30 years of the Renault Clio. A McDonald's Delivery print campaign featuring rain-soaked images of Paris.
In all of them, there's a heartfelt and emotional intent at work. And a desire to be noticed by being contemporary and relevant.
The UK had its moments with Marmite and Mothercare print ads. Both recognising a certain truth – whether it be the beauty of motherhood or what happens when yeast-spread lovers accidentally spread the hate through poor knife etiquette in the kitchen.
There was also a smart campaign for Burger King – getting rid of and melting down plastic toys from kid's meals to provide real entertainment for kids in the mould of recycled plastic playgrounds.
The US delivered a few highlights, though the Superbowl was less than super this time around.
There was the understated story of four underdogs gathering round to make a round pizza box presentation to a hard-to-impress boss with the help of Apple at work. And the New York Times campaign from Droga5 making us reappreciate the value of the truth, hard as it is to uncover.
Australia's had its moments too. Special Group/Uber Eats' Magda and Kim spot is up there with the best TV ads of the year.
And you have to hand it to CHE for their Children's Hospital work. As a result of its homesickness integrated campaign their Mum's pasta sauce is the number one best seller at Coles – in reality, not just in their imagined story.
BMF coined the line of the year with 'Come Down For Air' for Tourism Tasmania.
And if Tourism Australia were smart, they'd steal it to promote the entire country to the stressed of the world. (Though if truth be told Sydney's air isn't really so great right now).
Modesty really should forbid me from mentioning a couple of other things, but DDB's Grave of Thrones and Special Group's Australian Open projects were both imaginative ideas in their own way – made international news in a worthy way – and were wonderful to be somewhat involved in.
So what did all the good stuff have in common?
I suspect it's that the intent of those involved was not purely to get noticed. But to actually do something that did the opportunity justice.
And God knows, our five-letter politicians could learn a lot from doing just that.
Happy New Year.