Melbourne marketing agency King Creative Media has added to its finance division winning the account for professional financial advisory, Pekada.
Through a strategic marketing approach King Creative Media will reintroduce the brand to the market with a compelling new campaign aimed at helping individuals get the most out of their hard earned pennies.
The campaign, known as the 'Don't Die Poor' initiative is committed to ensuring that those in the midst of their working career have the financial resources necessary to bring about the most rewarding results from their lifetime of hard work.
Says Amber King, director, King Creative: "The Don't Die Poor campaign is about encouraging people to take action now before it's too late. We want to shock people into thinking about their life and their finances and see how these can be improved with the help of Pekada, ultimately giving them the life they really want."
The 'Don't Die Poor' campaign has been designed to speak to working individuals aged in their 40s to 50s who are all too familiar with the stresses associated with financial decision-making. Whether these stresses stem from having to work endlessly with little reward, not having enough money saved to put children through school, or simply not having enough time to spend doing what they love with the people they care about, this new initiative allows working men and women to finally put these fears to bed.
The engine behind the campaign, Pekada, is committed to challenging the traditional approach to providing financial advice, delivering exceptional results through a high quality and tailored client experience. With King Creative behind the wheel, Pekada are expecting 'Don't Die Poor' to deliver big results.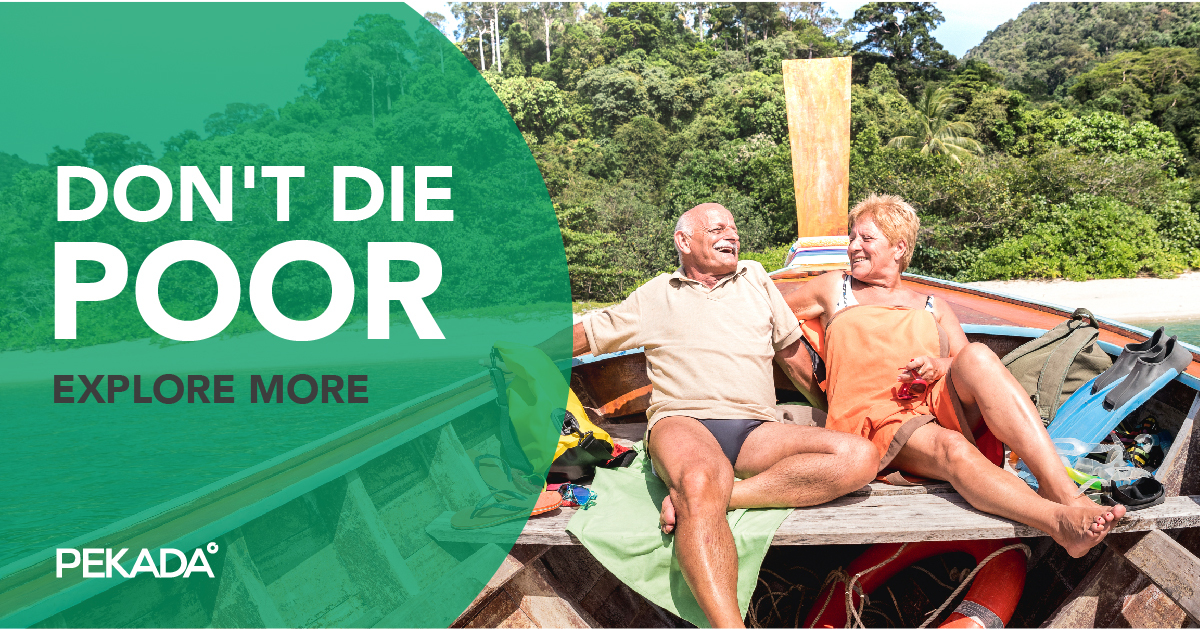 Pekada co-founder and principal adviser, Pete Pennicott, says that the campaign is an excellent opportunity to "distil our message and mission out to the broader community that financial advice is not just about numbers and money, but ensuring you have the financial resources to live the life you want."
With finance having been a hot topic over the last few weeks in the wake of the Royal Commission's Final Report, this campaign couldn't be more timely and necessary for individuals that desire future financial security and quality of life satisfaction.
Says Pennicott: "After engaging with our services many of our clients have the peace of mind knowing that they are making the most of their opportunities and don't have to allocate mind space to their finances."
Whether these opportunities and experiences arise from travel, education or technology, both King Creative and Pekada aim to utilise their expert knowledge and skills to deliver the campaign in a proactive and tailored fashion.