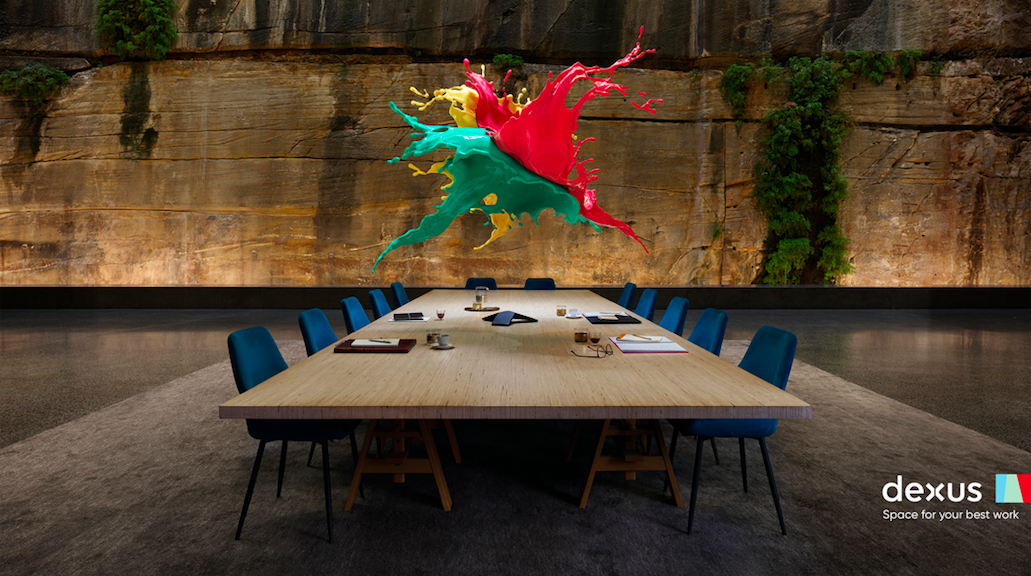 The Hallway and Dexus have released the first campaign iteration of the real estate giant's new creative platform – Space For Your Best Work. The campaign rolls out in press, digital OOH and short-form online video.
Dexus is one of Australia's leading property groups, managing a $31.8 billion property portfolio. Since the agency's appointment in mid-2018, The Hallway has been working with Dexus to re-architect the Dexus brand, with a meaningful and differentiated brand idea at its heart.
Says Raechelle Inman, head of marketing, Dexus: "The commercial real estate category has traditionally been dominated by a very functional bricks and mortar narrative. Our ambition is to share the positive human benefits that our spaces provide for our customers.
"Our partners at The Hallway helped us define a powerful foundation from which we've created work that shatters the category conventions and continues to elevate and differentiate the Dexus brand."
The campaign dramatises the intangible impact that a space has on people within it, with sparks of creativity, explosions of innovation, contemplative thought bubbles, and a number of other effects brought to life through 3D CGI in both static and animated media.
Says Simon Lee, ECD and partner, The Hallway: "The power of a workspace to positively impact the work that people do within it is particularly relevant to Dexus as Australia's largest owner and manager of office space.
"We're simply expressing what architectural psychology has proven to be true: that the best workspace brings out the best in people."
Creative agency: The Hallway
Media agency: The Hallway
Photographer: Romello Pereira @ Photoplay
Producer: Libby Hams
CGI & Retouching: Cream Electric Art